360 SMS App being One-stop texting solution platform for almost all kinds of industries including Healthcare, Hospitality, Education, etc. It can be your savior when it comes to mass texting people at the same time. The majority of the industry sectors are now looking for an alternative to emails so that they can send bulk messages to masses in a comparatively lesser time spending less money as well. Who does not wish to save money after all? People are always looking for things that can provide them with some exceptional benefits so that they can easily avail benefits in the future too. Talking about educational institutes in the same context, we can say that this sector also needs to make the most out of the Salesforce-powered texting app in order to run their business smoothly without much hassle. These kinds of apps can be used very well by the educational sectors as they are always in need of some effective communication mediums in order to reach out to the maximum number of people in a single go.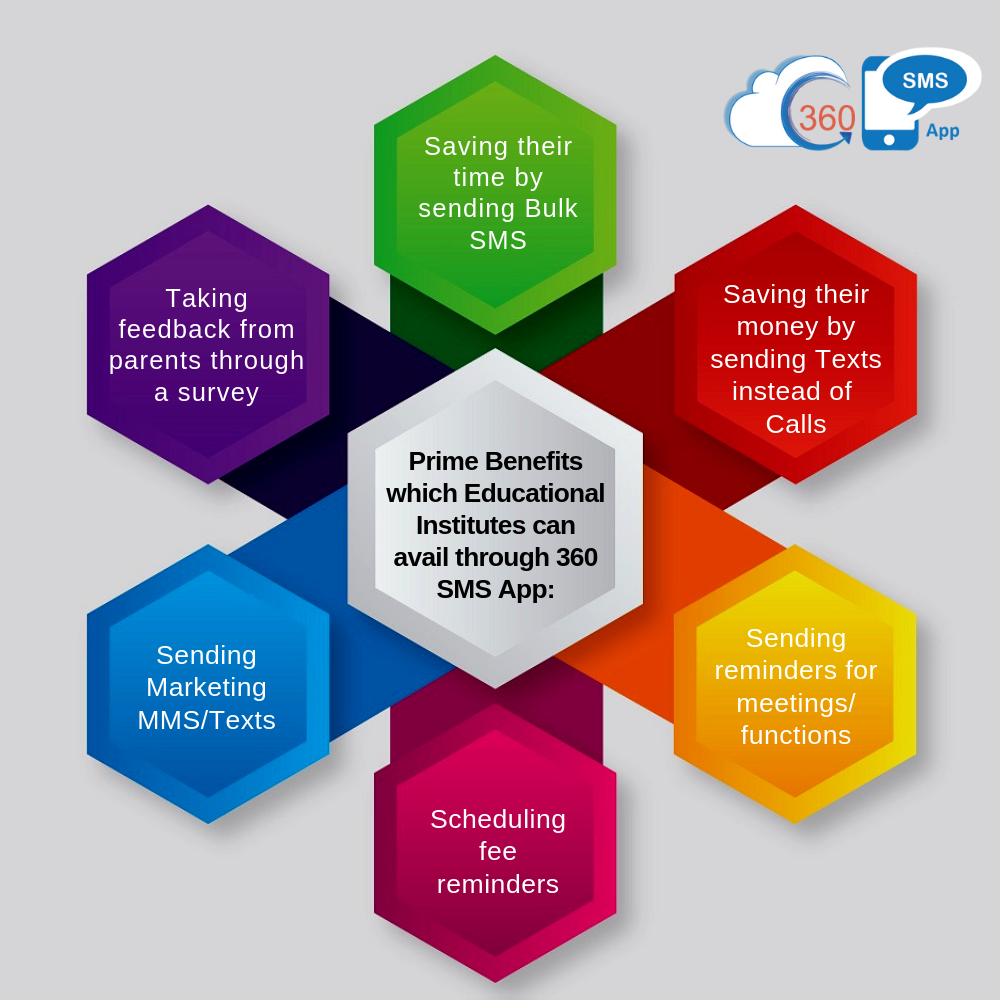 For instance, suppose the institute has canceled the after-school activities of the children due to bad weather and they wish to inform the parents regarding the same. How are they going to do it? Do you think emails or calls would help them at that moment? No, because calling every parent and informing them about the same can be a time-consuming process, and also cost you many bucks extra as well. But, that's not the case with the text messages. You can simply draft an SMS and then send it to all of the concerned persons in a single go without wasting much of your time and money. Yes, it is possible. In fact, people have now understood the importance of texts in their lives which is the main reason why they have been shifting their focus from other communication mediums to text messages.
Also, on a concluding note, we can also say that no matter which industry you belong to, whether it be Education, Hospitality, Healthcare, Media, etc. You will always feel a need to connect with your audience/ clients in an effective way. This will help you to create more strong bonds with the people who are actually interested in your services. There are various texting apps available on the AppExchange platform of Salesforce which can provide you with amazing functionalities to carry on with their day-to-day activities. The app must be chosen to keep your business needs and requirements in mind so that you do not regret your decision in the future. Thinking for the best app for your business? 360 SMS App can be your one-stop texting solution providing you with all relevant features so that you can make the most out of it. Connect with our tech experts today and get started with the best Salesforce powered SMS app that you would ever come across.