Our new partnership helps you!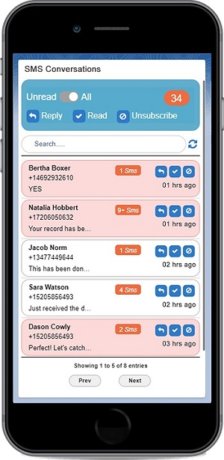 Send SMS from your Outlook / Gmail
With 360 SMS for Salesforce in your Inbox, you can easily send text messages to your customers and prospects, without the need to switch between your CRM, Outlook / Gmail. Your conversations will be automatically logged as activities (with SMS type) to Salesforce.
Get an email ping instantly when you receive a response
Be notified with an email when you receive a text message. That way, you can respond to your prospects faster, while keeping your workflow in your Inbox.
Keep your Salesforce data fresh, automatically
Never again copy and paste your text messages to Salesforce. SmartCloud Connect handles it automatically, refreshing your CRM with each incoming/ outcoming SMS or email.