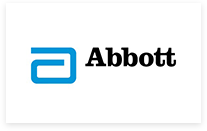 Texting: Healthcare Alerts Done
Right
---
With smartphones being the most common 'on-person' devices,
a 4th of the world's adults
want critical updates and alerts over text.
Aligning With Compliance Requirements, By-Design
---
360 SMS doesn't store your data on any of its servers.
Everything is hosted over the HIPAA compliant Salesforce cloud instance.
Our callouts are encrypted to protect data in transit
Our API callout from Salesforce to providers is encrypted by a TLS cryptographic protocol.360 SMS App's provider supports HTTP Basic and Digest Authentication to protect the API request data.
360 SMS also provides Double Opt-Ins and Double Opt-Outs
to manage recipient consent.
360 SMS for Healthcare & Wellness
---
Use SMS Salesforce for Healthcare To Serve Up Empathy For Your Healthcare Patients
Keep Treatments On-Track
For Successful Recoveries
Climbing patient drop out rates and unfinished follow-ups are hard to deal with.
Don't lose time and follow-up on patient progress while they're still fresh out of your care.
Get In Front Of Your Patients
Faster & Personally
Count on messages to be your most reliable first responders,
even when you're off the clock
Reduce No Shows
To Plug Treatment-Lapses
Conserve medical staff effort and reduce no-shows with auto-response keywords
to set, cancel, confirm, and reschedule appointments – all over text.
Educate Patients
With Ailment-Specific Self-help
A good portion of recovery success is proven to correlate to 'patient-initiative.'
Share links to recovery success stories and to-dos for all the different ailments types common in your region.
Dispell Misinformation
With Best Practices on Self-Care
Arm your patients with a better understanding of the problem.
Point them to reliable sources to undercut misinformation.

'Show & Tell' More Clients
About Wellness With Text
Rollout New Services
With Automated Announcements
Promote Fresh Arrivals And Product Lines For Potential Patrons With SMS Campaigns
Use text announcements to let your patients make the most of special treatment offers or to make important and responsible announcements about your availability.

Share,
because you can never
empathize enough
Keep the relationship with your clients going by sharing wellness tips & tricks,
and updates about your wellness offerings.

Easy Service Booking
& Cancellation
Repurpose skilled personnel hours with easier appointment booking and rescheduling.
Improve ROI
For Texting Spends
Let sales teams in on messaging threads to intervene & recalibrate outreach
for better returns overall.

 Emma Thornton | Pathways to Care
 Devan Thorne | Healthy Sync Global | Operation Director
 Adrian Gonzalez | Health Gains 
"What can you do
for our vertical?"
Explore our projects to find examples of similar requirements. With the broadest choice of Platforms, Business uses, Locations and Industries, your options are unlimited. Click below to tell us about the needs of your vertical or niche.
Contact Us
No matter where you are from, we provide Global Coverage.