360 SMS App – Top Ranked Salesforce SMS App
360 SMS is a one-stop text messaging solution for Salesforce. The app empowers users to communicate effectively with customers and business partners, allows marketers and sales users to batch text and enables administrators to automate triggered text messages and even automate the responses. And that's just the tip of the iceberg, check out our differentiating features to see why so many companies choose 360 SMS. 360 SMS is an easily implemented integration of inbound and outbound Text Messaging (SMS) and MMS (sending pictures and files) capabilities within Salesforce. The solution works in Salesforce Classic, Salesforce Lightning and Salesforce 1 automatically without any additional configuration. You may install the 360 SMS solution to your Production or Sandbox from the Salesforce AppExchange or simply search "360 SMS" within the AppExchange and follow the simple instructions from there.
We have built an industry-focused messaging app that helps industry leaders to greatly increase customer engagement through 1-on-1 conversational texting, batch texting and AI driven automated texting. You'll be amazed at how much faster your customers respond to texting versus email. 360 SMS is unique among SMS apps with its ability to use the native Salesforce Reports to execute Batch SMS. 360 SMS is the top-ranked Salesforce SMS App. 360 SMS also has an Apex class that can either be called in Process Builder, Flows or in trigger code. There is an Apex class for sending regular SMS and another one for sending MMS which includes a parameter for the picture or file.
You'll be stunned at how much quicker your clients react to messaging versus email.
Real-time updates
Reduce Turnaround Time
Improve conversion rate through real-time analysis
Converse through new Communication Channel
Increase Sales as well as engagement.
Enterprise level solution
Support Multi Languages
AI Driven communication
Ryan Turner
Data Manager
Easy to use, Excellent service 
We recently added 360 SMS to our Salesforce instance and are very pleased with the easy to use features, aesthetically pleasing design, and excellent customer service. I highly recommend 360 SMS. 

Joshua Boensch
Web Developer / Salesforce Administrator
Made life a lot easier 
Ease of installation, solid functionality, and measurable (as much as you can expect through SMS) results through metrics and their provided reports/dashboard makes this product stand out against their competition. 
Jeff Shiflett
Database Analyst
Amazing App!
Great SMS App
This app has everything and more you would ever need with an SMS app for Salesforce. Easy to setup and maintain. Being able to send text messages by a report is a great feature. We use it all of the time.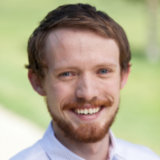 Max Winkler
Director of Client Programs
Great integration, phenomenal support 
We are very excited to start leveraging the power of this app – so far we have been very impressed with its functionality. Add to that the super quick turn around for great support and it's a no brainer 5-star review. 
Sarah Schneider
Really helpful customer support
This is a great app and the customer support team has been extremely helpful getting it customized for our organization. It is much cheaper than other apps we considered and they are adding new functionality all the time. Highly recommended.
Contact Us For Top Ranked Salesforce SMS App!