"SALESFORCE WORLD TOUR, Los Angeles"
28th August 2019
Most fascinating experience at Salesforce WorldTour, Los Angeles:
Salesforce World Tour 2019 just took place in Los Angeles on August 28, 2019. It was one of its kind events, being one of the greatest events by Salesforce. It takes place every year and this year too, it was celebrated with a bang. Salesforce enthusiast from all over the world witnessed this huge yet another spectacular event of the year. It was a day packed with the process of innovative learning along with fun and enjoyment.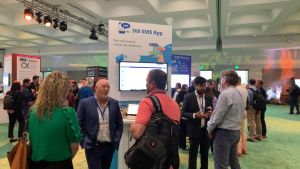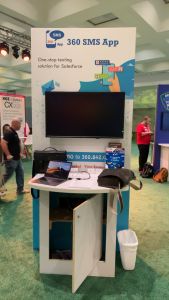 The event was majorly all about keynote speakers, hands-on sessions, live demonstrations, etc. It was a much-needed event aiming to inform the people about the latest updates of Salesforce along with their practical usage and applications. People also got a chance to meet other Trailblazers like them with whom they shared their common interests as well. It was definitely an event worth remembering for those who truly feel that Salesforce CRM can take their business to great heights.
We all are already pretty much aware of the fact that people do not easily turn a blind eye for something which can provide them with exceptional benefits. With people all around the world, we were also a part of this huge event. We were there to witness the magnificent yet informative sessions by the respective keynote speakers along with other trailblazers too. We got informed about various new tools to attract new customers and maintain that special bond with the already existing ones. Also, we got quite a few new customers on-boarded via this event. Again, a special mention to Salesforce CRM for organizing this huge event every year so that people can become much aware than before and also generate higher revenue alongside. Now, our experts of 360 SMS App are also coming to the biggest event of the year- Dreamforce'19. Book a slot with us now if you haven't yet.