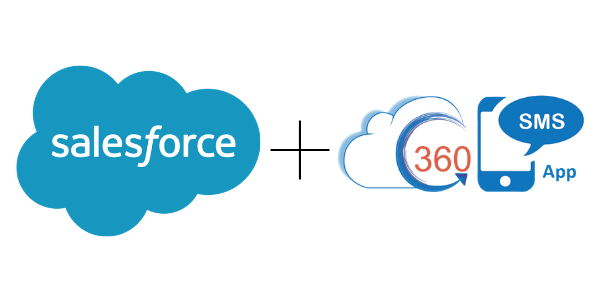 Salesforce powered texting app, 360 SMS App can be your one-stop texting solution. This powerful application provides you with some wonderful functionalities that you may have never experienced before.
Being the top-rated SMS app on the AppExchange, it empowers you to communicate effectively with your already existing customers, prospects, and even business partners. 360 SMS app is versatile, yet so easy to use and configure at the same time. Engage with your customers in a more interactive manner along with generating higher revenues with this top-ranked Salesforce native App.
Additional Benefits of Salesforce Native App
Natively built on Salesforce, 360 SMS App provides its users with some extraordinary benefits apart from the basic ones such as sending single, bulk SMS/ MMS. It provides an industry-specific solution to the people as per their defined business needs and requirements. The following mentioned are a few additional features that the users get with this powerful app:
Support Survey, MMS, Emojis
Incoming dashboard
Call Auto-forwarding
Global Coverage & 24*5 strong tech support
Email Alerts on Incoming SMS
Hyperlink Tracking
Bring your own number
Schedule event reminders and text messages
Why Choose 360 SMS App?
An industry-focused messaging app like 360 SMS App can take your business to great heights. Choosing us can bring you more lead engagement along with higher revenue generation at the same time. Wish to try our app for free? Schedule a free demo with our experts now and get on board with the best Salesforce powered texting app.