10 Effective Ways to Use Text Messaging in Sales and Close More Deals
Sales communications are easy to get wrong. It's time to simplify selling messages.
There's nothing impossible or difficult until you find the right way to do it. This applies to sales as well. To a great degree, product or service sales depend on how effectively you communicate with your customers. You might agree that you and your teams need to interact with prospects at various stages to drive conversions.

Sometimes it could be over the phone or email. So, rather than counting on phone calls or emails for interactions, you can opt for text messaging to connect with prospects reliably, simplify communications, and close more deals.
Here's How you can Use Text Messaging to Drive More Sales
Automate Festival Greetings
Sales does not always depend on your product or service pitching capabilities. Instead, it depends on the customer relationship too. And when it comes to relationship building, greetings on special occasions play a vital role in getting your brand noticed and improving brand recall.
You and your sales teams can send greetings on customer life events like birthdays, anniversaries, etc., and festivals to strengthen relationships with customers and drive repeat business. In addition, you can offer a discount or an exclusive deal on the customer's birthday and anniversary and increase sales.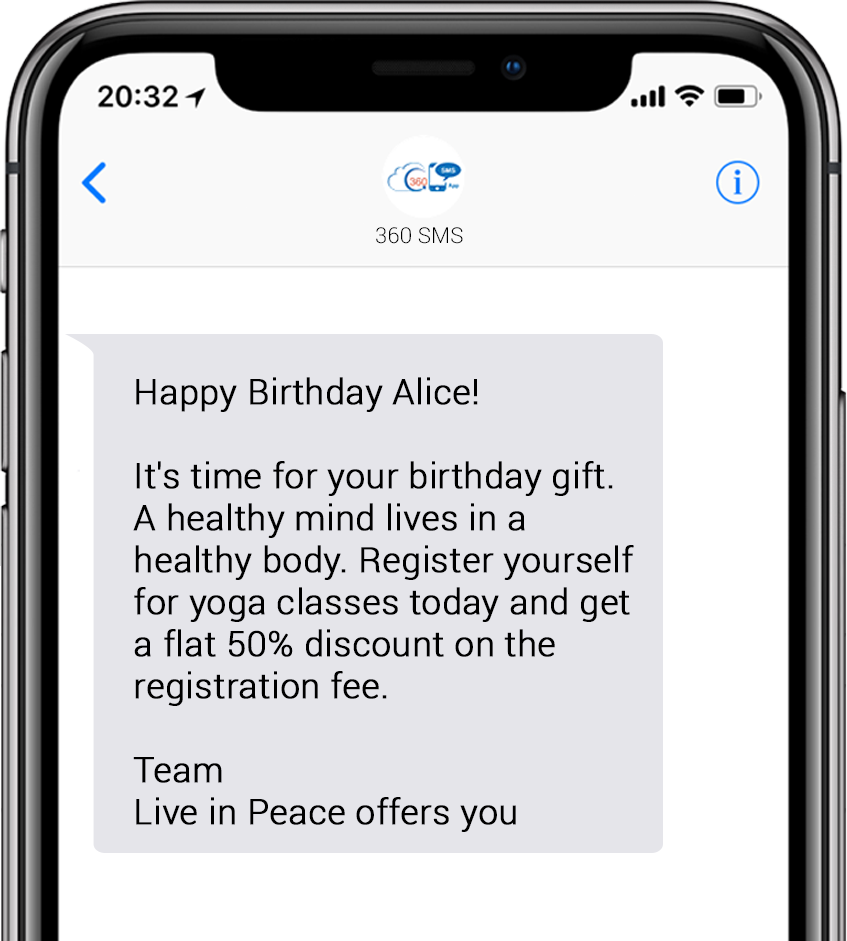 Send Acknowledgment Right After an Inquiry Comes In
When customers send inquiries, they expect a quick response. Long waiting times just to hear back from you can irate customers and lead to the loss of many opportunities. So, with the help of automation, your sales teams can send instant acknowledgements in the event of an incoming inquiry and ensure customers that they can expect a callback or response within a specified time. This way, your customer will never be clueless and wait patiently for your response.
Following up with customers is an essential part of the sales cycle to engage with them. Many times a follow-up text nudges customers to make a purchase. You and your sales team can follow up with customers at various turns.

They can follow up with new website visitors to schedule a call or make them fill out a survey form. Besides, they can send limited-time deals in follow-up texts and check if customers have availed of new offers and discounts in the next follow-up text.
Send Quotes based on Requests
Another way you and your teams can incorporate text messages in the sales process is by sending quotes. Your teams can automate the 'Quote' text to go out on a specific stage. Besides, sales agents can send a quote manually through SMS on a customer's request for a quote for a faster process.
Send an Invoice through SMS
One of the most innovative uses of text messages is to send an invoice to customers. Generally, the sales team prefers sending invoices over emails. But when sales teams have SMS at their disposal, they can send invoices through texts to simplify the process for themselves and add convenience to customers.
Send Payment URL for Accelerated Payments
Not only for invoices, but you and your sales teams can use texts to simplify and accelerate the payment process. To do so, you can send custom on-brand payment links through SMS.

This will help you instill trust in customers before they make payments, and you can simplify the payment process for customers allowing them to make payments with just a few clicks.

Maintain Accuracy in Data
Using an incorrect email address, phone number, etc., or outdated data can adversely impact your sales. This can lead all sales team efforts to go in vain. Thus, you and your sales team can easily keep the customer's data updated using text messages.

You can send important details of customers through text and ask them to confirm. Also, if they want to update any information, they can text you the desired keyword. This way, you can maintain accuracy in data and put efforts in the right direction.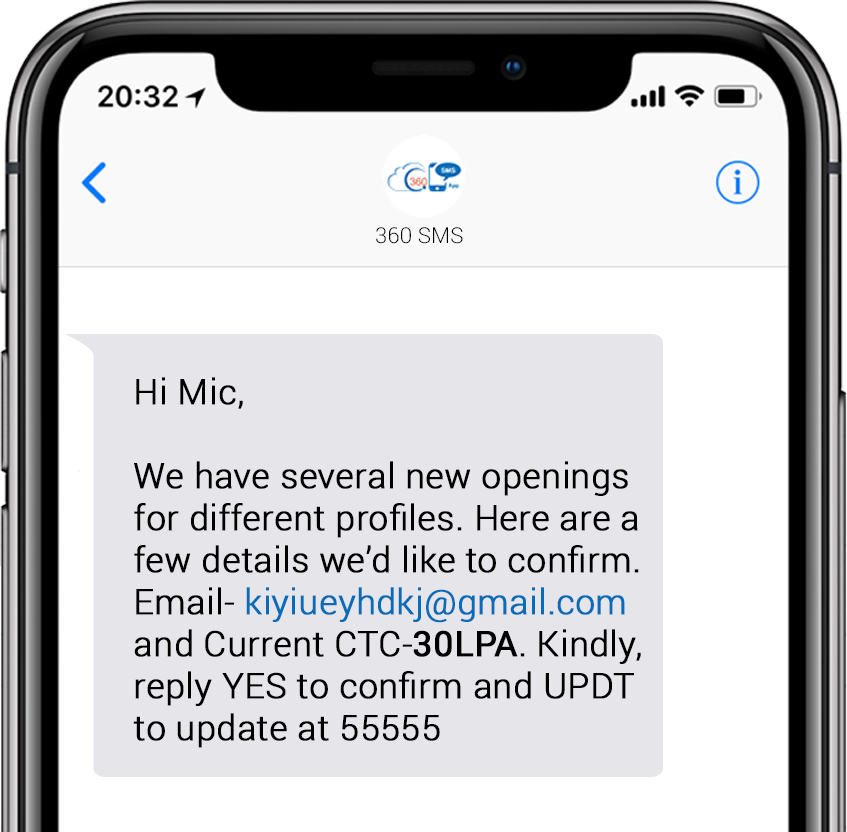 Collect Feedback and Reviews after Closing a Deal
Lasting relationships with customers helps to earn customer loyalty and drive repeat purchases. Show your clients that you care for them, and their opinion matters, even after a deal is closed.

You and your sales teams can count on automation and send a text prompting customers for reviews. If you are looking for detailed feedback, you can send a URL redirecting to a short 2-3 minutes Survey and capture feedback in detail.

Meeting and Appointment Reminder
Meetings and appointments are an integral part of the sales cycles for many business verticals. This may include an appointment for a health checkup, salon appointments, real estate meetings, etc.

So, to avoid no-shows at the meeting and appointment, you or sales teams can send appointment reminders and rescheduling texts if required. This will help sales teams to utilize available time slots and resources appropriately.

One-On-One Conversation through Text
Conversation over a phone call is not the only way to keep the conversation going. Instead, you or sales teams can get into the one-on-one text conversation for back and forth interaction and resolve customer concerns faster.

Besides, they can also collect data like name, company name, email, etc., for profiling and keep the existing database updated. No matter what kind of information a customer needs, sales agents can communicate conveniently with conversational messaging and provide the required information.

Some Surprising Outcomes
Based on the interviews of clients and their sales team, here are some surprising results they encountered after using texts for sales

Overall sales increase by 40% because of the reduced timeframe of the sales cycle, and employees can close more deals.

Employee productivity increases by 30% due to reduced phone call interactions and text automation.

I had been looking for years for the right SMS App which fits my business needs.
After trying a number of other options, I landed on 360 SMS which has increased my sales conversion rate and closure time.
The team responded very quickly to any issues I had and worked with me at every step of the way to make sure everything was configured exactly right.
Please try this App if you are in the market for a robust SMS option for Salesforce.

SEAN MCDONALD
Verified Review, Excerpted from AppExchange
Wrapping Up
Text in the sales process provides the easiest way to grab the customer's attention and reinforce relationships. This helps to improve sales in the long term. Also, sales agents can close more deals than earlier by shrinking the span of the sales cycle and cutting back on call interactions