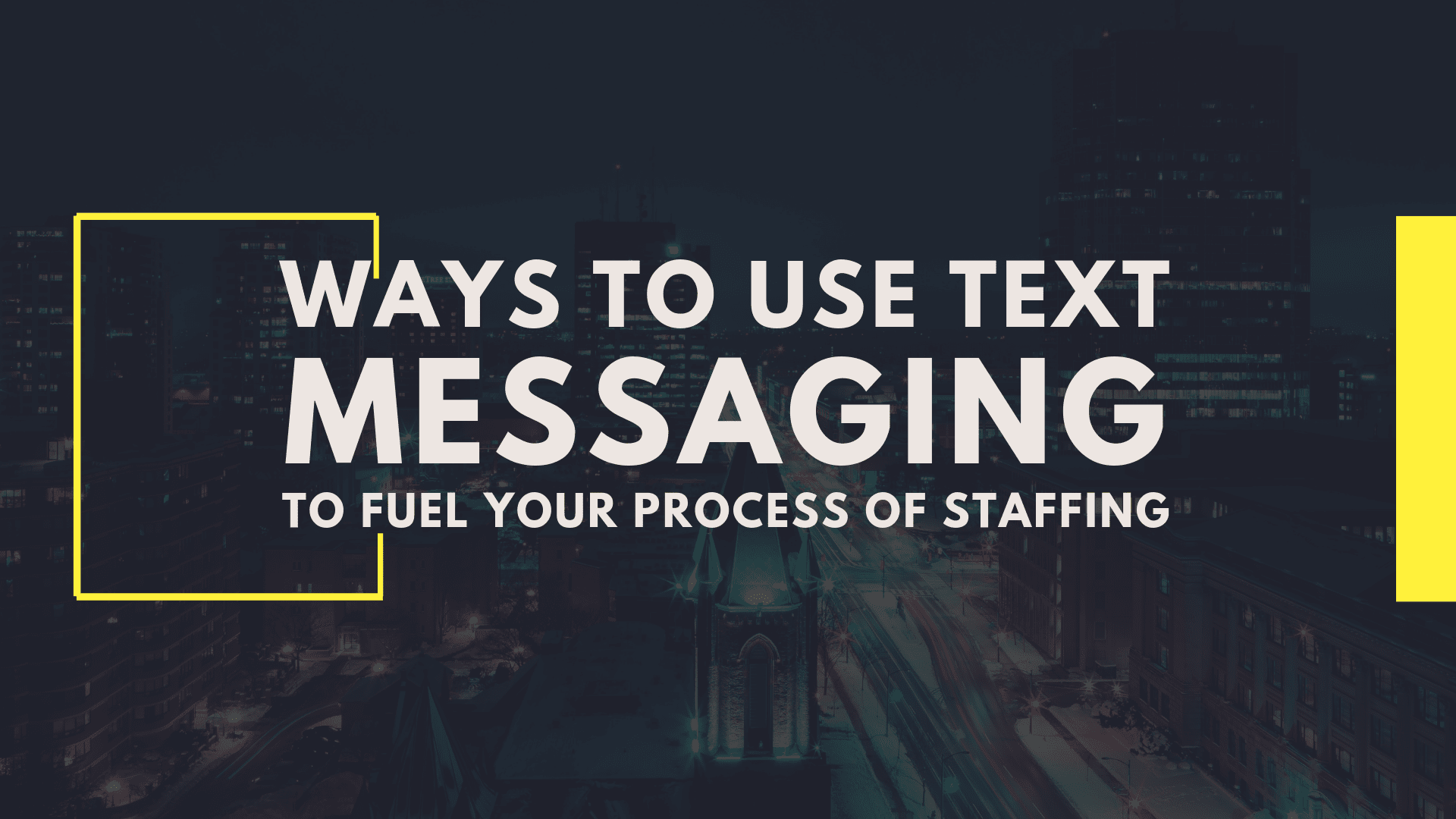 Ways to Use Text Messaging to Fuel Your Process of Staffing
Text messages are undoubtedly the greatest asset to mankind. People have been using SMS for personal as well as commercial purposes for years now. There have been no reasons why one would ever ignore these factual pointers. Texts are always the best option to reach out to your customers, prospects and even business partners to get the desired results. One must not underestimate the power of texting ever in their life and career. No matter which industry you work in, it always provides you with the industry-specific solution so that you are never behind your competitors in this majorly competitive market. The blog focuses on the different methods to use text messages to speed up the staffing process and also to generate higher revenues in the end. Continue reading if you wish to get more thoughtful insights on the same.
The following mentioned are a few ways in which SMS can be used very well to fuel the process of staffing or recruitment in a business firm to save your time as well as money:
1) Engage with 6X More Candidates-
It allows you to get connected with 6 times more candidates that means you get more options to choose from to get the right talent hired. More engagement means more candidates, more candidates means more talent for your organization.
2) Automate Job Announcements-
You can also save your time by automating the job announcements for the right and well-qualified candidates. It would allow you to hire the right talent along with saving your time which you can invest in other important tasks to be done.
3) Keep Candidates Engaged-
You can also keep the shortlisted and selected candidates engaged by sending them relevant posts or other informational things meanwhile. It would help you keep them engaged in real-time.
4) Carry on Interactive Conversations-
You can always go for seamless interactive sessions with your candidates in such a manner that it answers both of your queries and provide you with the ultimate solution for your recruitment process.
5) Make Well use of Scheduling-
You can also use scheduling to make your automation process easier. It would save your time and also reduce no shows because it would be easier for a candidate to reschedule the interview time as per their convenience.
6) Increase hiring ratio-
This will help you to increase your hiring ratio as well because you would be saving more time and hiring more candidates leading the company's future in the right direction.
So, gone are the days when it used to take even more than a week to hire the right talent and get them on board. Use text messaging to make your recruitment process easier, better and faster. Wish to try out the top-rated SMS app on the AppExchange? 360 SMS App allows you to send single/ bulk SMS or MMS to your customers, prospects and business partners. Connect with us today and get your hands on the best texting app which is natively built on Salesforce.