Your Database is your Goldmine! Let's Create a Texting Campaign and Generate some Opportunities
Your data isn't always outdated. It may have immense hidden potential waiting to be unlocked for upselling and cross-selling.

So, before you scramble to capture new business leads, try generating more opportunities from the same data. You might not be familiar, but your existing database is a goldmine that can still deliver returns if you repurpose it correctly. Creating an outreach effort to connect with new audiences takes so much time.

You can segment customers by the criteria they fulfill and their purchase history to put them in new campaigns. This way, you can create a targeted reactivation text campaign depending on the buyer's journey. Knowing your customers, it becomes easy to re-engage with them and cross-sell based on what they bought and what didn't.
You can create re-engagement campaigns to direct your existing customers towards making another purchase.

Example of Creating a Re-engagement Text Campaign

First text after 30 days of the last purchase Through the first reactivation message, you can send an SMS survey where you can prompt about purchase experiences.

Second text after 60 days of the last purchase If a customer doesn't open the first message, you can send an SMS contest or poll. You can prompt customers to answer a few questions and win a free gift to increase responses.

Third text after 90 days of the last purchase If a customer doesn't open the first or the second message, you can send a URL for coupon code or discount coupon through SMS
If a customer clicks on the URL given in the SMS, you can save them as a new opportunity and if a customer does not click on the link, you can move them to the 'unsubscribed' list.
Texts for Re-Engagement and Lead Generation
Even after a purchase, there are numerous ways to interact with customers which could help you improve brand recognition and customer loyalty. This further helps with repeat purchases from the same customer. One of the re-engagement methods is surveys and feedback capture. These are the best ways to show that you care for your customers and improve their experiences with your brand.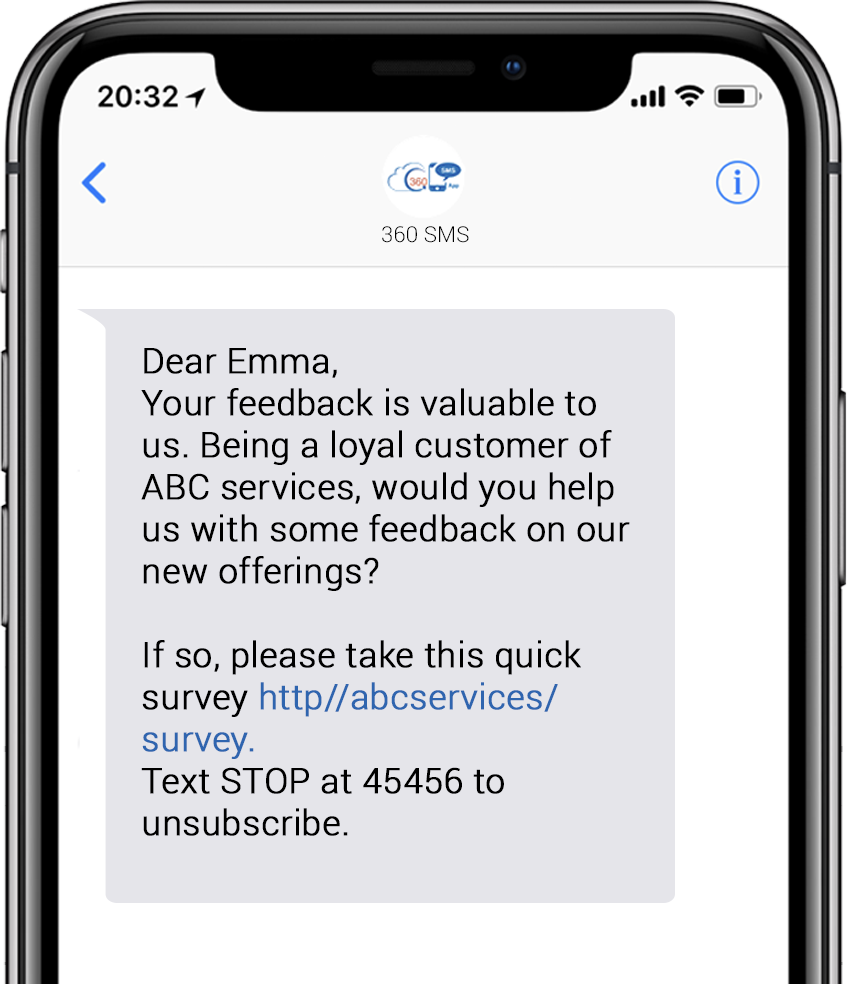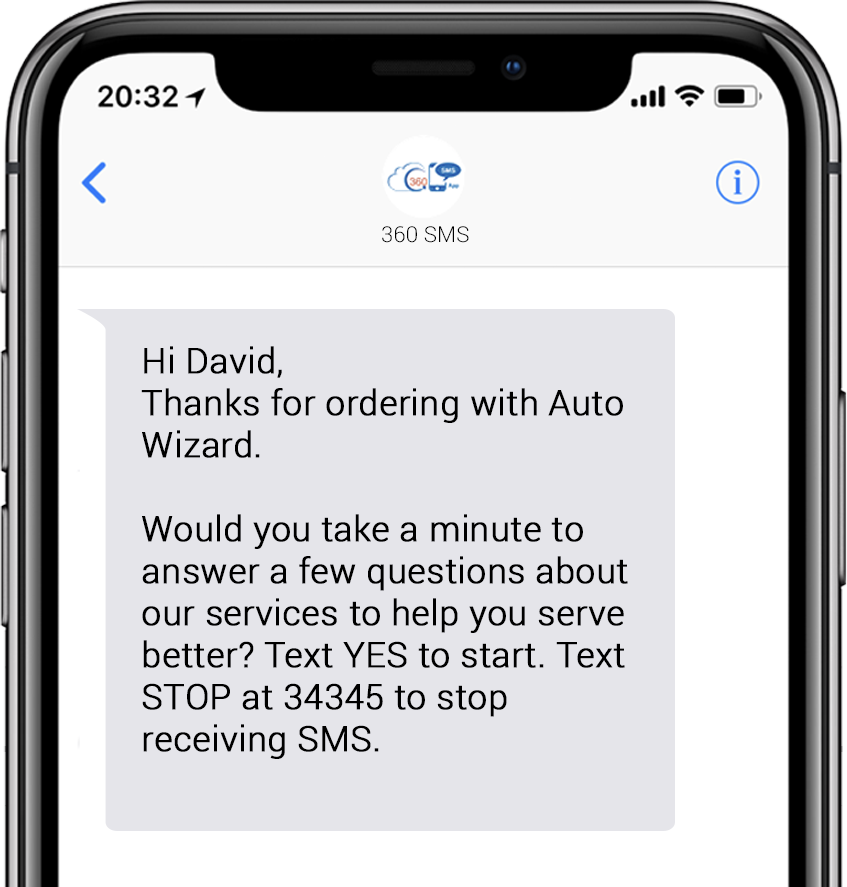 Send Abandoned Cart Reminders
Shopaholics are never satisfied after shopping. They keep adding products to their cart for a new purchase until they finally decide to make a purchase. Sometimes, they abandon their cart without making purchases. They may have been distracted by some other priorities.
So, you can nudge a customer by sending a text reminder for driving conversions.
Recommend Products based on Purchase History
An analytical approach can also help you generate more opportunities from existing customers. You can track and analyze customer behavior and understand them better. Further, you can recommend products based on the past purchase history of the customers right in their inbox through MMS or using WhatsApp.

This could help you drive repeat purchases from existing customers.
Send Exclusive Deals to Valuable Customers
Valuable customers always deserve special treatment.

This helps to strengthen relationships with customers and drive more conversions.
For this, you can send exclusive deals and offers to your valuable customers through SMS to re-engage with them.

Introduce New Business Offerings
Trust can play a vital role in driving repeat purchases from customers.

Once customers already know your brand, they are more likely to trust you and invest in your business offerings. You can introduce new products or product lines to your existing customers using SMS.

Text for Marketing New Product
Some Surprising Outcomes
Based on the interviews of clients who created texting campaigns using their existing data to generate more opportunities, here are some surprising results they reported.


Lead generation increases by 40% because of re-engagement

Overall conversions improve by 27% for our clients due to repeat purchases.

Business investment is reduced by 20% for new clients because they haven't yet invested in outreach efforts to capture new data.
Your existing data can provide you with enough opportunities to drive customer loyalty and repeat purchases in the long term from loyal customers. So, never overlook the potential of your existing data while filling in your lead pipeline.


Smooth Program with Great Customer Service!
The app itself works seamlessly inside of Salesforce and the drip campaign feature is perfect for our sales and customer communication departments!
Easily programmable and adaptable to our needs.
We did have a hiccup that took customer support a while to respond to but, once they did, they were incredibly responsive and the rep assigned to my ticket, Gaurav C., stayed on top of the issue until it was fixed!
Loved working with him and he definitely changed my opinion of the whole experience.

JUSTIN LEWIS
Verified Review, Excerpted from AppExchange
Wrapping Up
An existing database is hard-won. It can be your biggest asset and the source for your next big sale.