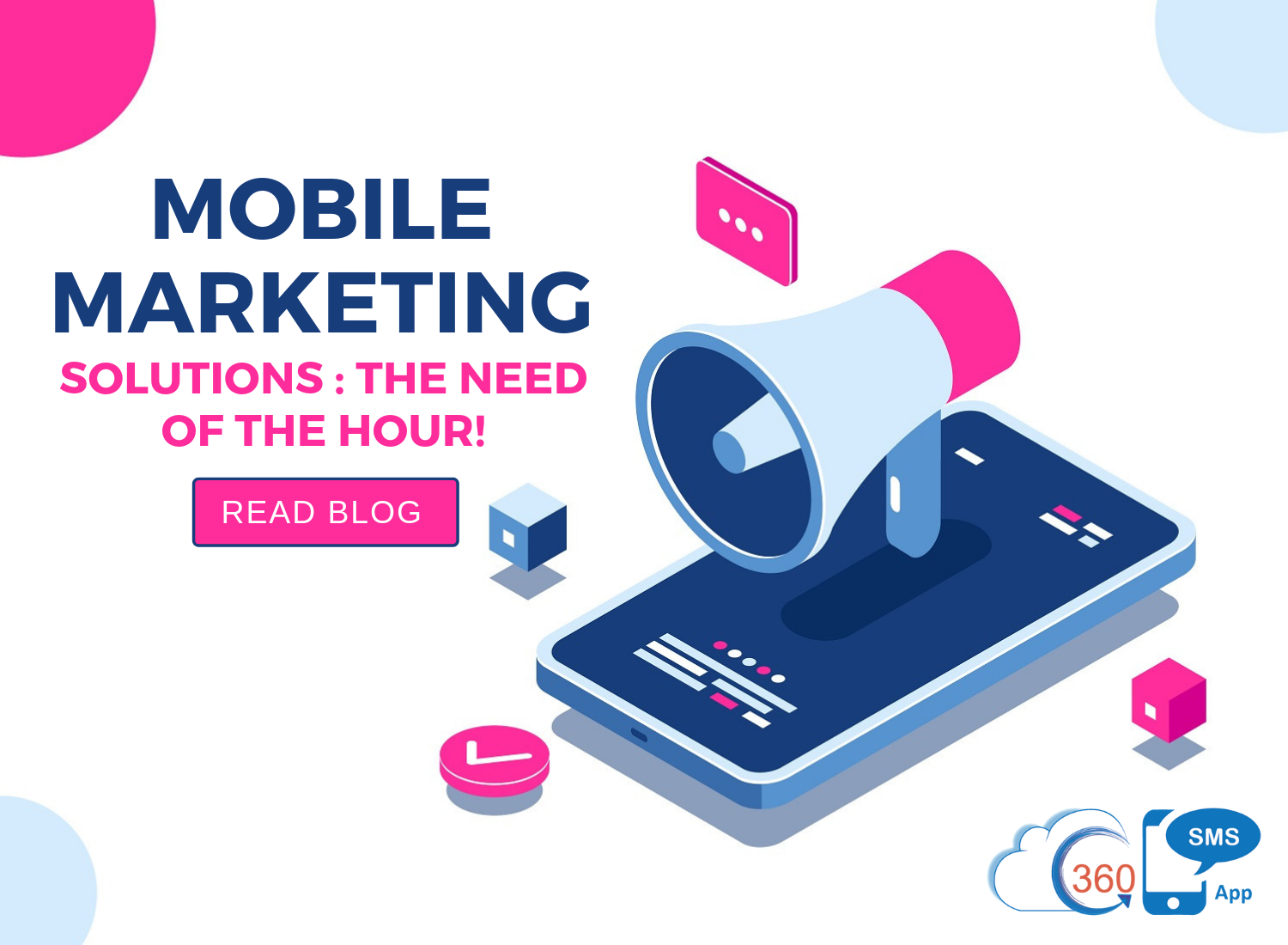 Mobile Marketing Solutions: The Need Of The Hour
As per a survey conducted in the US, it was found that almost 95% of the adults (aged between 18 to 25 years) were having a mobile phone with them almost all hours of a day. With mobile phones becoming a vital trend to be a part of, marketing campaigns need an urgent change in order to be successful and grab the required attention of the right target audience. There are higher chances of an email to be ignored, but that's not the case with the text messages. Majority of the people tend to read the SMS they receive within 5 minutes. Thus, it lands us to a solution, i.e. Mobile Marketing Solutions.
The concept of Mobile Marketing
Talking about the concept of Mobile Marketing, there are two most common ways for a brand to connect with their customers including text messaging and mobile app notifications. Both of these methods have their own benefits but there is no denying the fact that one of them is having more advantages than the other one. Big brands like Twitter, Instagram, etc. Are not the brands you can think of easily competing with. But on the other hand, Text messages do not have to compete with them as they allow people to get notified about incoming alerts without even having the app opened already which is there in the case of other big brands' apps.
Another problem is that these mobile applications are non-native in nature. That means a user needs to find them and install them if they wish to use it, however, they can delete it as well in the future if they don't feel the need for the same. While in the case of SMS, the user has immediate access to text messages as it comes as an in-built feature and hence, the user cannot even delete it even if they wish so.
Coming up with the advantages, it can be stated that since text messaging applications are already there on mobile phones, so there is no development cost required or even for maintenance as well. Also, people love to hear messages stating things for their benefits like some discount coupons, or other offers. So if you are opting for Mobile Marketing Solutions, you just need to worry about creating a text message that your customers would love to receive and nothing else.
Switching to newer marketing campaign methods would not only cut your costs and save your time but rather it would also help you in making your business reach out to next level and compete well enough with your competitors in the market and stand out in the long run.