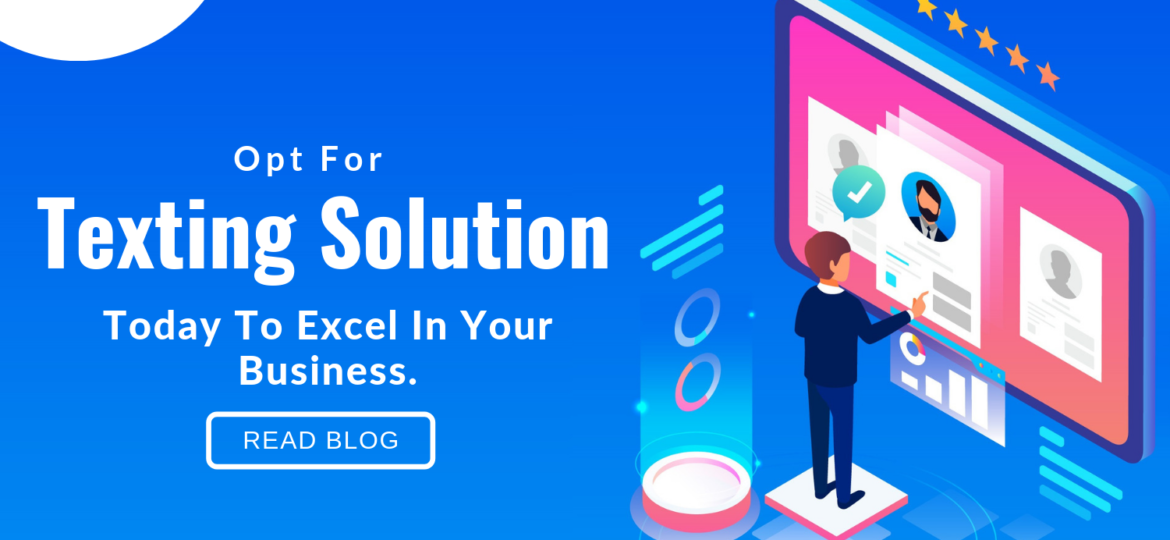 Opt For Texting Solution Today To Excel In Your Business
In this era of fast-paced technology, it is highly advisable to communicate with your customers at a fixed interval of time. It becomes a necessity to be in regular touch with your customers to make them feel special and also realize their importance. But being in constant touch doesn't mean to call them over and over again so that they get disturbed or irritated. There are other options available rather than a call. One of the major answers to that is 'Texting Solution'. People would rather like to receive a text than to get on a call for any kind of information. The reason is that in this technology-driven world, nobody has got much time to devote to. That is why staying connected on texting is majorly preferred by people because it saves them a lot of time.
Texting Solution is The Need of the Hour:
It is correctly said that- 'Time is money', people have gone too far taking it seriously. Apart from making money, nobody has got extra time to waste it upon unnecessary things. But as we know that communication is the only key, staying in touch with your customers is really important in order to develop a better relationship with them for future benefits. Spamming them with irrelevant emails or not so important messages can ruin your bond with them. So you have to be very particular in composing your messages that would be delivered to them as it would be representing your organization on its behalf. You must ensure that it contains only relevant information and not so bulky words as well. It can save the precious time of your customers and trust me, they will love you for that.
The organizations which have already chosen Salesforce for their future upliftment must be aware of the fact that the AppExchange provides you with a wide range of SMS applications to choose from as per your business needs and requirements. Those applications lend you a helping hand in taking your Salesforce- powered business to another great height. They can offer you a great medium to get in touch with your customers via text messages. Instead of sending a thousand emails or making a hundred calls daily, you can just start with your very own text marketing which would allow you to understand your customers in a much efficient way.
This is a proven method as well. Various surveys conducted in reference to this subject showed that people respond faster to an SMS than a call or an email, which is why the industry sector is shifting their focus towards it from email marketing campaigns. Hence, it can be concluded that texting has become the newest trend to follow in order to survive in a competitive market. Still waiting? Switch to text marketing today and experience the wonders it can do!