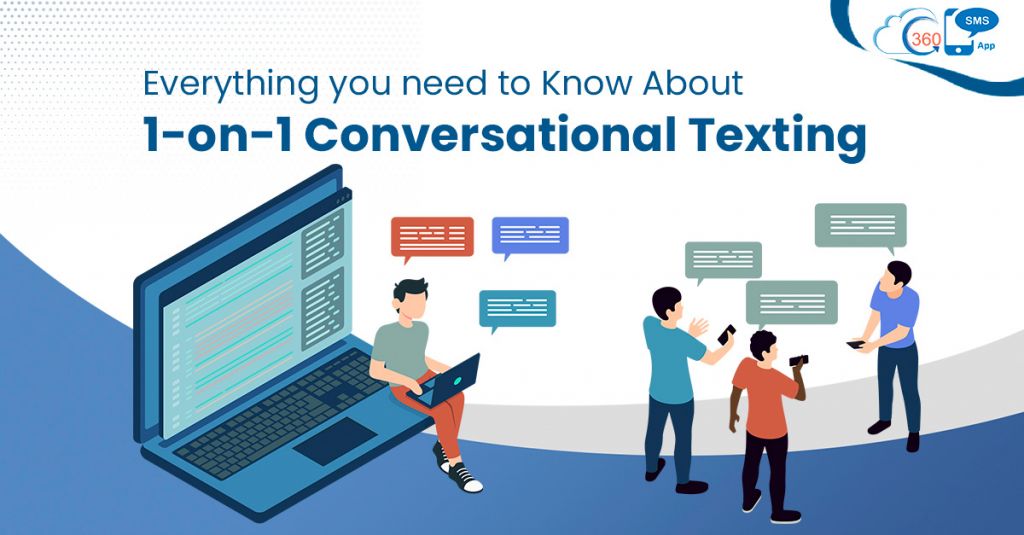 1-on-1 Conversational Texting: Establish Personal Contact Across Multiple Verticals
The two-way communication approach in business to aid users with immediate chatting and instant answers to their questions has now become a prerequisite for high-value tasks like prospecting. Consequently, business ventures are turning towards instant communication solutions to narrow down the communication gaps between the businesses and end-users. 
There's hardly an industry that hasn't touched texting. Texting paves several ways for businesses to improve outreach, connect, and engage with customers. 
So, building Salesforce-texting functionality innovatively, 1-on-1 Conversational Texting in 360 SMS, or simply 'Conversational Texting', enables businesses to establish closer contact with prospects and serve them better.
Here's a look at the applications of conversational texting over these verticals
Healthcare
Resolves inquiries 1-on-1

Helps share prescriptions
Like any other sector, an effective communication strategy is key to nurture relationships between doctors and patients. Also, it is an important ingredient to render excellent support to patients in times of need. 
Through the 1-on-1 texting feature of the 360 SMS app, the bridge between both the parties is narrowed down. Thus, eliminating the need for paying visits to hospitals and clinics, doctors can guide patients and resolve their queries through 1-on-1 conversation. For better assistance, patients can share their prescription images and seek doctor's advice at the comfort of their home.
Education
Quick Answers to students

Education counseling over text
There are always some kind of administrative announcements to keep students informed. Each with concerns unique to them, students strive to get quick answers to their issues. 
Therefore, to relieve students from anxiety, second-guessing, and the millions of queries that linger in their heads, 1-on-1 conversation serves as a means for instant query resolution for education counselors. 
A student might have queries associated with admissions procedures, specialized courses, education counseling, and much more. The feature has fostered two-way communication for educational institutions and come up with better services to prospects.
Real-Estate 
Immediate issue resolution

Communicate property information
Stepping into real estate, you'll find countless questions of potential buyers associated with pricing, amenities, area, security, and so much more.
Understanding the need for one-to-one conversation in various industries, Salesforce native texting app's feature is what realtors need immensely. 
Without letting prospects wait for hours, days, or weeks, 1-on-1 conversational texting features empower realtors to chat with prospects and close their concerns immediately. 
Thus, now real-estate business owners can handle customers' questions more easily and quickly. And head towards seizing more deals than before.
Retail
Confirm product availability

Boost product sales
Due to consistent ups and down in product prices, it becomes tough for the customers to stay updated with prices.
Apart from this, sometimes customers prefer confirming the availability of the product before visiting the store. Such concerns often put customers in a perplexing situation. But if a shop owner is equipped to confirm the availability of the product, pricing, and other concerns, lying with the customers, it will surely benefit the owner to provide enhanced customer experience. This is what the 1-on-1 conversational texting feature of the 360 SMs app meant for. 
A quick conversation with the customer can simply work as a booster for product sales and deliver a good experience to remember.
Project personal attention effortlessly, Build brand advocacy
Every industry holds unique conversation requirements. But irrespective of industry, the feature helps users with 1-on-1 conversation and resolve their queries right away without letting them wait for each massage. Also, it aids business personnel to reinforce their communication strategies and address customer's concerns with instant responses and investing a little time. This full-fledged feature sets a perfect platform for quick communication and instant assistance, enriching business to redefine their connecting methodologies with customers.