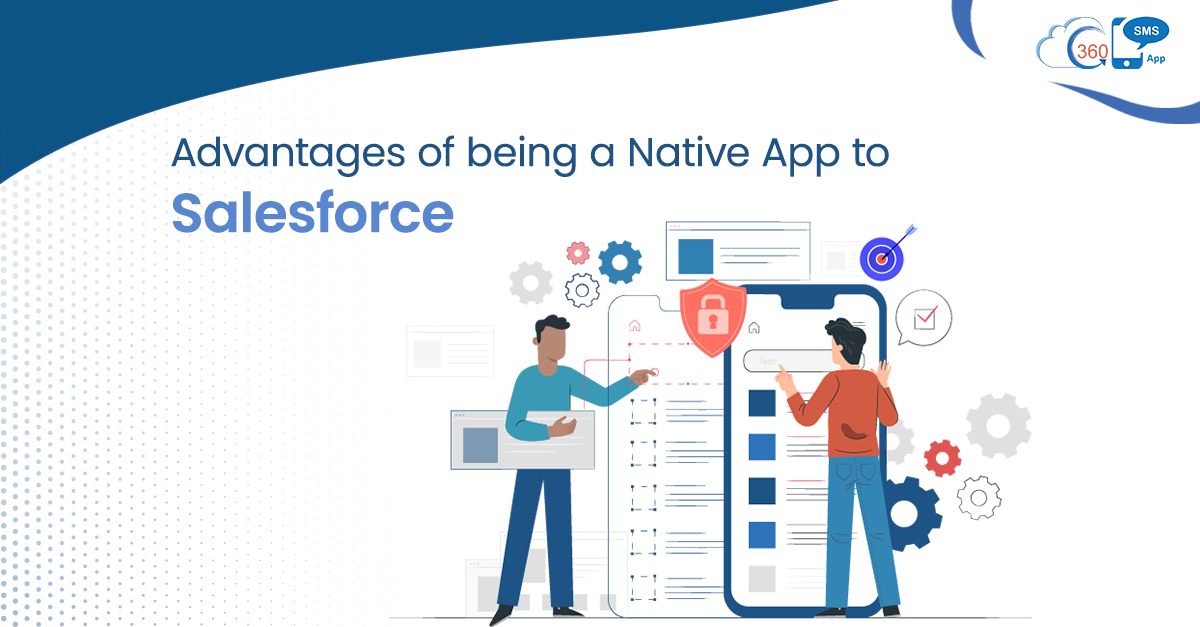 Advantages of being a Native App to Salesforce
Before understanding the advantage of the Salesforce-native app, it's necessary to understand what a native app means. Non-native apps are built outside of Salesforce and are integrated with the help of Salesforce API. On the flipside, Salesforce native apps are built inside Salesforce and don't require a separate integration using Salesforce API.
Better Security
As native apps are built 100% inside the Salesforce and do not need integration, all vital data is stored in Salesforce, rather than external servers vulnerable to threats. Also, the fewer places your data is stored, the better it is. Thus, native-apps provide better security to data.
100% Accuracy
With salesforce native apps, you get 100% accuracy in your data. This is because all data gets updated in real-time, which leads to 100% up-to-date and accurate data every time. So whether you are updating any information, creating tasks, or taking notes, it eliminates one step of refreshing your screen every time.
Seamless Experience
As native-apps live within Salesforce, they integrate well with your CRM and perform seamlessly. They work as if they are part of your Salesforce instance without giving you a feel of a separate app. Also, native apps are worthless without Salesforce as they can't run without it. 
User Adoption
A 100% Salesforce native app is a user-friendly solution in comparison to a non-native app. In the case of native apps, there is no need for an additional user log-in. As any user logs into Salesforce, the person automatically gets access and can easily use the features of the installed app. Thus, organizations don't need to invest much time training employees as they need to learn only one interface i.e. Salesforce.
Conclusion
As Salesforce native apps work only with Salesforce, you do not need to look for a versatile app and spend much time finding the one for you. But in the case of the non-native app, you need to consider the versatility factor to get it integrated with your CRM. It might cost you time and effort. The automated upgradeability and comprehensive security that come with these apps make them worthwhile to get a seamless experience with your Salesforce CRM.