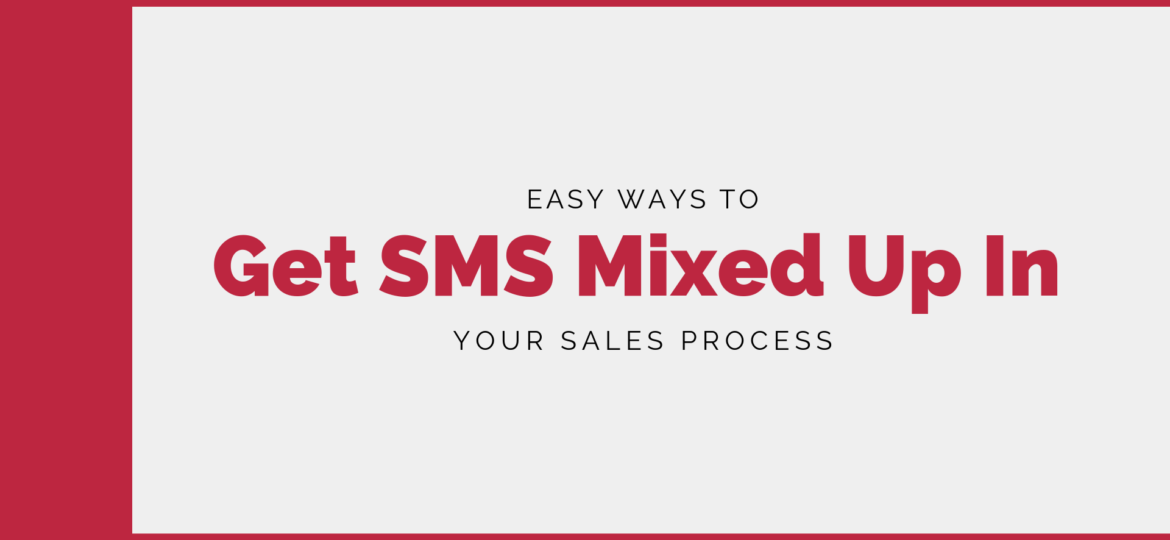 Easy Ways to get SMS Mixed up in your Sales Process
There is no denying the fact that text messages have been changing the perspective of people with respect to marketing all around the globe. There has been a continuous shift of attention from emails, calls and other marketing methods to SMS as the primary mode of communication with the customers, prospects and even business partners. In the present era, people are already so much committed with their other projects where they do not even get time to attend calls and most of their emails are gone unread. It possesses a huge challenge for a salesperson to leverage those customers and get them on board with a smooth yet easy process. That is the reason why most of the businesses are opting for texts to reach out to their customers and hence, generate higher revenue in a comparatively shorter span of time.
Four Ways to blend SMS into your Business:
The following-mentioned are a few ways through which you can easily blend text messages in your process of sales, marketing, etc. to get the desired results-
1) Responding Immediately: In this fast-paced world, people like to get responded in a spontaneous manner. Make sure that your sales rep send an automated message to your prospects whenever they show their interest, this will help you to bind their attention.
2) Gain the trust of your Customers: Most of the customers just think that the sales reps only talk about their benefits and advantages rather than just informing the customers about what they will get. Be the advisor that people can trust and rely upon. Engage in meaningful conversations with your customers via messages.
3) Conversing one-on-one with your Prospects: With the help of SMS, you can easily initiate a conversation with your prospects with undivided attention. You can even talk to multiple people with the same intention at the same time which is definitely not the case with emails or phone calls.
4) Speed up the Sales Process: Encouraging the use of SMS by your sales reps in the process of sales can definitely help you bring a change. It can also help you streamline this process without creating much havoc. It is also going to provide a better and much-enriched experience to your customers to get on board with an organization that values their time.
So, in a nutshell, it can be said that SMS must be referred to that essential tool which should be incorporated by the majority of the organizations in order to get their sales process going in a smarter, faster and better manner. Wish to try out text messages as your strongest tool? 360 SMS App, natively built on Salesforce allows you to send single/ bulk text messages to your customers. Connect with our SMS experts today and book yourself a free demo now. Unleash the best out of Salesforce, combined with the magnificent power of texting to streamline your complicated business processes.