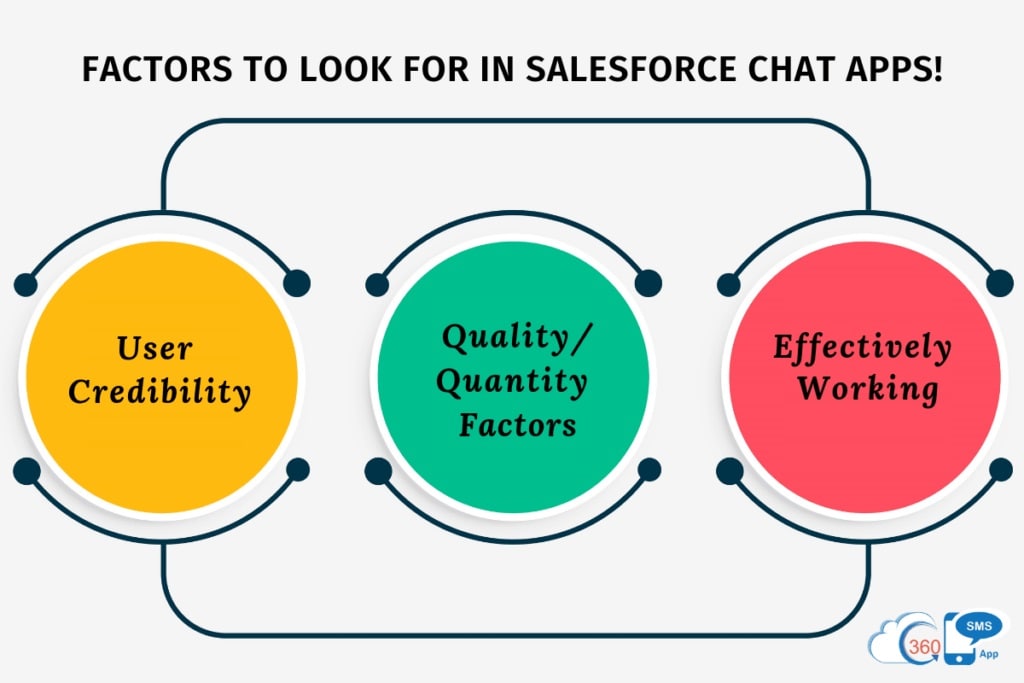 Factors That Determine the Chosen Salesforce Chat App as Best
Already aware about the numerous benefits that Salesforce provides to its users, people still wait eagerly for the discoveries by this hearty CRM framework to ease the burden from peoples' lives and to let them discover the real opportunities amidst the same world. Salesforce offers people with a vast land of options to discover within, it also allows them to make the most out of it in the best way possible, and what's better than that? Recently, Salesforce Chat Apps have been creating a buzz in the technological market due to their easy availability and higher productivity in comparatively lesser time. This blog will highlight the other important factors of these texting apps powered by Salesforce so that the users can efficiently make the use of them. Continue reading to get further insights on the same.
Factors to Look for in Salesforce Chat Apps
The following mentioned are some of the vital factors that the Salesforce users must look for while opting for these Salesforce powered texting apps: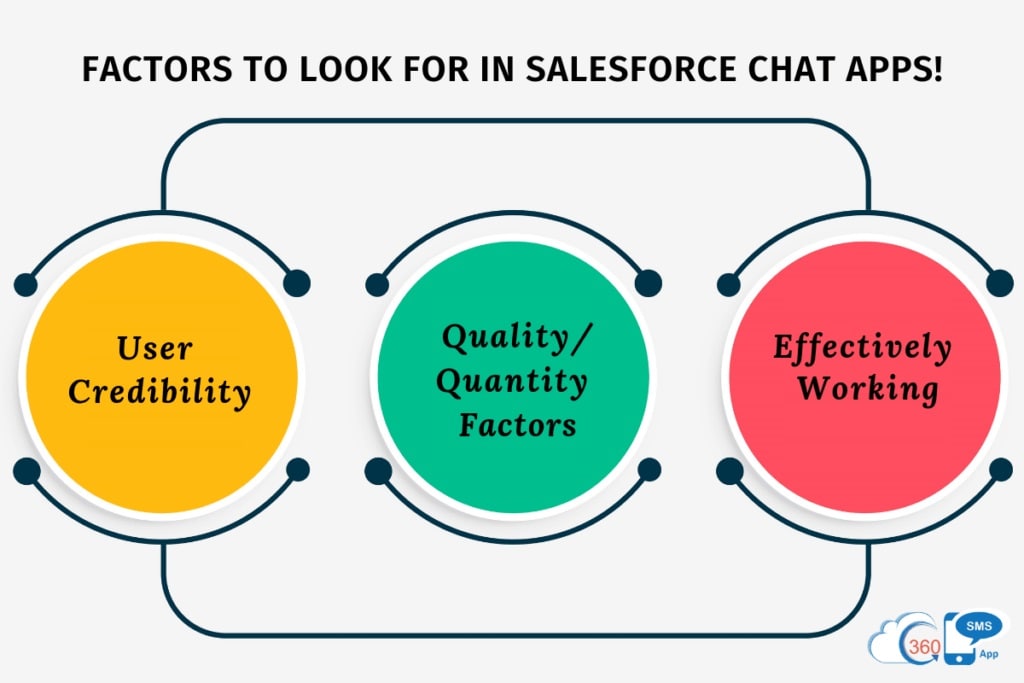 1) User Credibility-
These apps allow you to check for the credibility of the users in the best manner by incorporating its other features as well which makes you verify their email address and mobile number numbers easily. This will help you to target the right person every time without wasting any more of your time. Hence, this is one of the most important factors that people must keep in mind while looking for the respective app.
2) Quality & Quantity –
Factor- You must always compare the pricing of the app with the benefits that it is providing. You must never compromise on the quality of the app. The pricing or the budget also must not be ignored as you cannot go above the decided budget else it can hamper your future plans too.
3) Time Management-
You should also look at whether the chosen app is helpful in your time management process or not. It means is it allowing you to multitask like a pro? If not, then you must not stop your search for the right Salesforce Chat app as there are still other apps available in the market.
So, the above-mentioned were a few pointers that need to be kept in mind when one is thinking to choose texting apps powered by Salesforce. Looking for the best SMS app as per your business needs and requirements? Your search might end here. 360 SMS App, natively built on Salesforce is among the top-rated texting apps on the AppExchange platform of Salesforce. Wish to give us a try? Connect with our team of experts today and get ready to explore the vast opportunities in the field of Salesforce. Unleash the power of texting with 360 SMS App now!