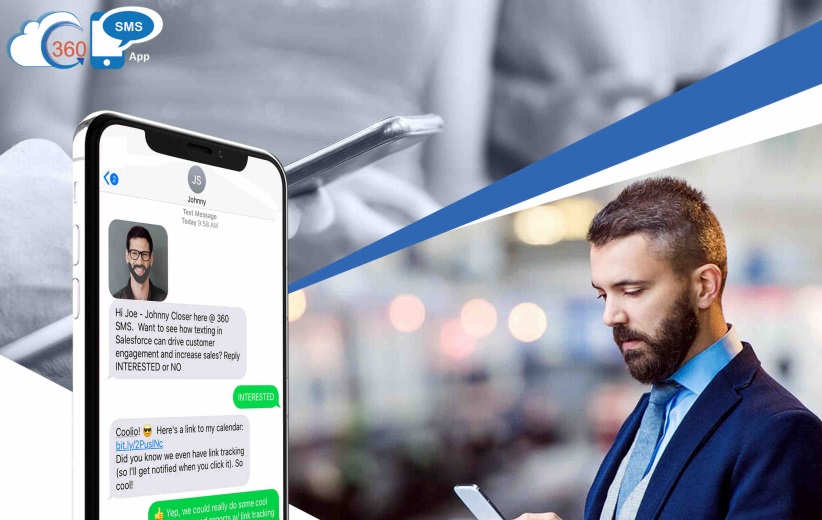 Here's Why People Prefer Text Marketing over Email Marketing
Emails have been so heavily used, that they have just lost their essence in the field of marketing, sales or even customer support. People do not appreciate their need and presence anymore. Since more and more people were already opting out for email marketing, marketers desperately needed a new method that can serve as its alternative well enough. That was the time when text messaging became popular. You would definitely find the majority of the people preferring texts over emails in this technology-driven era due to the various obvious reasons. May it be the reduced costs or even its high capacity of yielding better results, people consider them all. There's no denying the fact that text messages have more fans over email marketing. Also, the blog focuses on the various reasons why people prefer text marketing over email marketing.
Moving on, it can be clearly stated that the masses are highly interested in getting quick results in a shorter span of time. Text messages are definitely among the latest trends these days. Emails have lately been out of the trend because of the various obvious reasons. The biggest and most important reason is that people do not rely on emails anymore. Moreover, the majority of the emails are already dropping into their spam box which means emails are not even being read by the required target audience. This leads to wastage of money, time and resources as well.
The following mentioned are a few pointers which show how text marketing is more powerful and reliable:
1) Higher Open rates
2) More chances of deliverability
3) Better as well as reduced costs
4) Text messages are more adaptable towards customization
5) Fastest responses than ever
So, the above mentioned were a few points which state how text messaging is better than emails and how they can be helpful in getting you better results than ever. So, choosing SMS over emails is always a better choice. People have been going crazy over the derived results that too, at a reduced cost as well as reduced time period.
Thinking over choosing the best SMS app powered by Salesforce that can work as per your business needs and requirements? You are just in the right space. 360 SMS App, natively built on Salesforce can be your one-stop texting solution which allows you to send single, multiple SMS/MMS to your clients, prospects and business partners. Allow us to serve you better and witness the best results with text marketing. Propel the growth of your business venture with the top-rated SMS app powered by Salesforce. Connect with us today and book a free demo for yourself now! Unleash the best Salesforce can do combined with the power of texting.