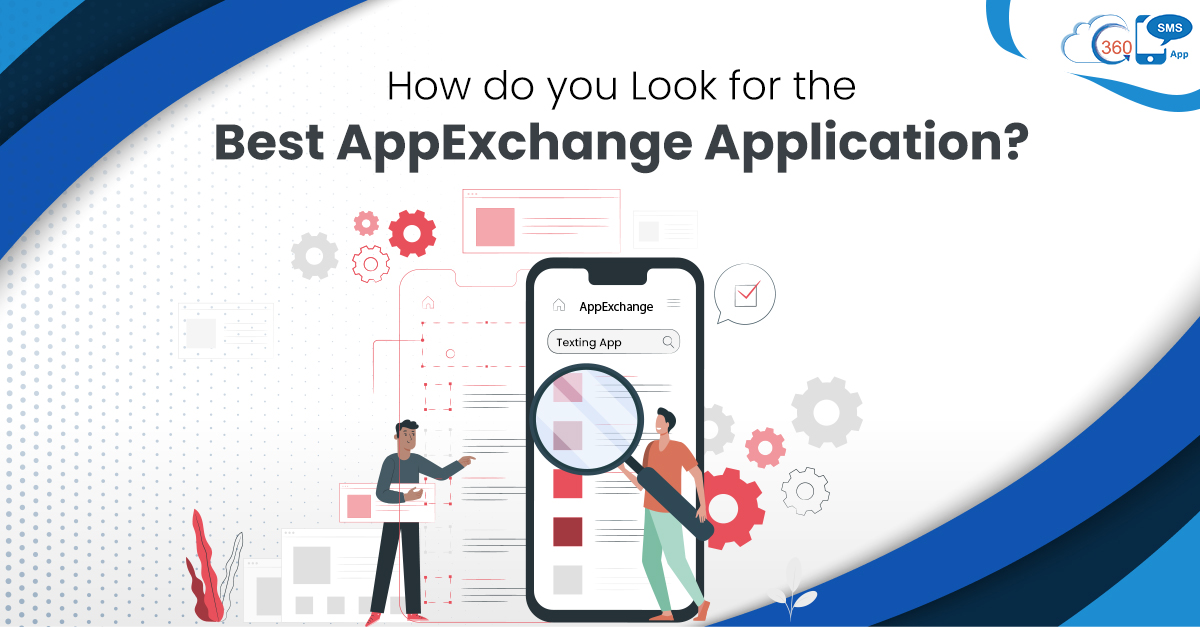 How do you Look for the Best AppExchange Application
Salesforce is designed keeping in view the standard requirements of the industries. Thus, there may be some specific business use-cases where Salesforce may not be fit to meet business requirements. This is where users can count on the AppExchange application to extend the capabilities of their Salesforce CRM and incorporate capabilities that are not available in Salesforce by default. 
From the thousands of apps on AppExchange, users can choose an app for productivity, text messaging, project management, documentation, marketing & sales, etc., and integrate it with Salesforce depending on their requirement. But the most challenging part for newbies is to get the best app out of numerous apps on AppExchange. So, here are few parameters that users can look to narrow down their search.
Things to Consider to get the Best AppExchange Application
Description of an App
The foremost thing to look at in an app listing is the description of an app. This would help users to understand what they'll be getting in an app. Also, users can identify whether an app can fit their specific business requirements or not. This is because the description of an app gives its overview and tells a lot about an app's features.
AppExchange Application Pricing
After checking out the description of an app, users can look for an app's pricing. 
This would help users to find whether an app is paid or free. By checking the pricing of an app, they can find out how they have to pay to get the functionalities required to meet the specific business requirements.
Latest Release
Salesforce AppExchange apps come in two types of packages, i.e., managed and unmanaged. Apps in the managed package are upgradable, whereas apps in the unmanaged package are not.
So, if the apps are frequently upgraded, they come in managed packages, and users can expect improved versions and better performance. Thus, users do not have to worry about an app's performance as it is managed and taken care of by its providers.
AppExchange Application Ratings & Reviews
Reviews and Ratings are extremely helpful for users to get the best Salesforce AppExchange application for their business. With the help of reviews and ratings, users can find out about the app's performance and make their purchase decisions. The more ratings are, the better it is. Reviews are the best way to know what others say about an app and learn about their experiences. 
Date of App Listing
The older an app, the better it is. Old apps are more trustworthy than new apps. If an app is surviving longer in the market, it indicates its good performance and customer support. But when it comes to a new app, users can be skeptical about its performance and long-term support. So, it is always advisable to check the launch date of an app at the bottom of the app listing.
Look for Specific Parameters in an App Listing and Identify which App is for You
It is always challenging for users to get the best app for their business, especially when there are thousands of apps lying on AppExchange.
But there are certain parameters on the AppExchange app listing which are worth considering before making a buying decision. This way, users can get the most appropriate app for their business and specific use-cases. Like other apps, 360 SMS is also available on AppExchange and can help you perform much more beyond texting. To know more about what 360 SMS can do for your vertical, get in touch with our experts at sales@360smsapp.com or contact us here.