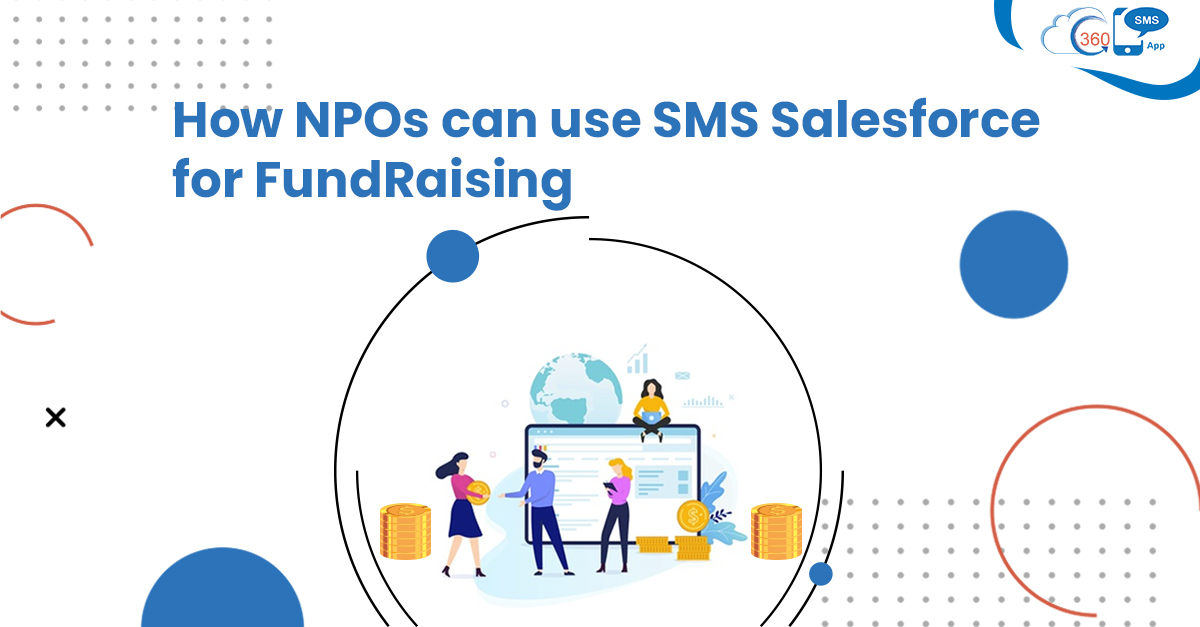 How NPOs can use SMS Salesforce for Fundraising
Every organization works with the motive of maximizing its revenue. But the non-profit organization is an exception as it primarily focuses on achieving its organizational goals rather than making profits. And the foremost thing that NPOs look forward to is a quick and scalable communication channel for fundraising. Thus, SMS Salesforce for fundraising provides Non-Profit Organizations a reliable means to interact with prospective donors and drive donations effortlessly. Here's how one can use SMS Salesforce for donation driving.
SMS Salesforce for Fundraising
Run Surveys and Polls to Understand your Prospective Donors
Prospective donors are more leaned towards the noble cause that entices them the most. Thus, the more non-profit organization know about your audiences, the easier it is to drive donations from them. So, to gather relevant information from your audience at scale, you can run Surveys or polls.
Using Surveys, you can gauge the intent of audiences to understand whether a person is interested in donating or not. You can also probe which noble cause intrigues them the most. Besides, you can ask audiences to text-to-vote to collect their opinions.
Showcase your Work through Visuals
Someone has rightly said, Actions speak louder than words. So, a full-fledged app for SMS Salesforce for NPO can help present your actions and words together to maximize the impact of text messages. You can use SMS along with MMS or WhatsApp messaging for rich media messaging.
On the one hand, you can present a glimpse of your exemplary work through visuals like images and videos. On the other hand, you can add relevant information about the visuals in the SMS. This way, you can draft an impactful text message that contains some emotional aspects and instill trust in prospective donors about your non-profit organization. 
Send Customized Texts for Donation Appeal with SMS Salesforce for fundraising
Audiences are always interested in text messages that contain information similar to their interest. Thus, you can segment audiences based on their interest and create lists using the collected data.
Further, you can use this list to send customized texts and appeal donations for the noble cause that matters to them the most. This way, you can make the best use of SMS Salesforce for fundraising and maximize donation counts.
Market a 'Keyword' for Donations
Donations are a two-way process. Sometimes you have to appeal to audiences at scale, and sometimes people volunteer themselves to donate. So, to accommodate volunteers who want to donate, you can market a keyword like 'DONATE' to drive voluntary donations.
More importantly, you can automate and send the next text with a payment URL to people who texted with the keyword 'DONATE' for easy and quick donations.
Text to Serve Right Purpose at the Right Time
SMS Salesforce for non-profit organizations makes it easier to connect with audiences and pass on the relevant updates, news, information on noble causes, and much more. Thus, NPOs can play with texts to gauge audience intent and build relationships by understanding them better. Consequently, non-profits can drive more donations using texts at the right time for various purposes like payments, advertising, donation appeal, and much more.
Apart from donations, there is much more non-profit organizations can do with texts to achieve their goals. To know more about it, talk to our experts at sales@360smsapp.com or contact us here.