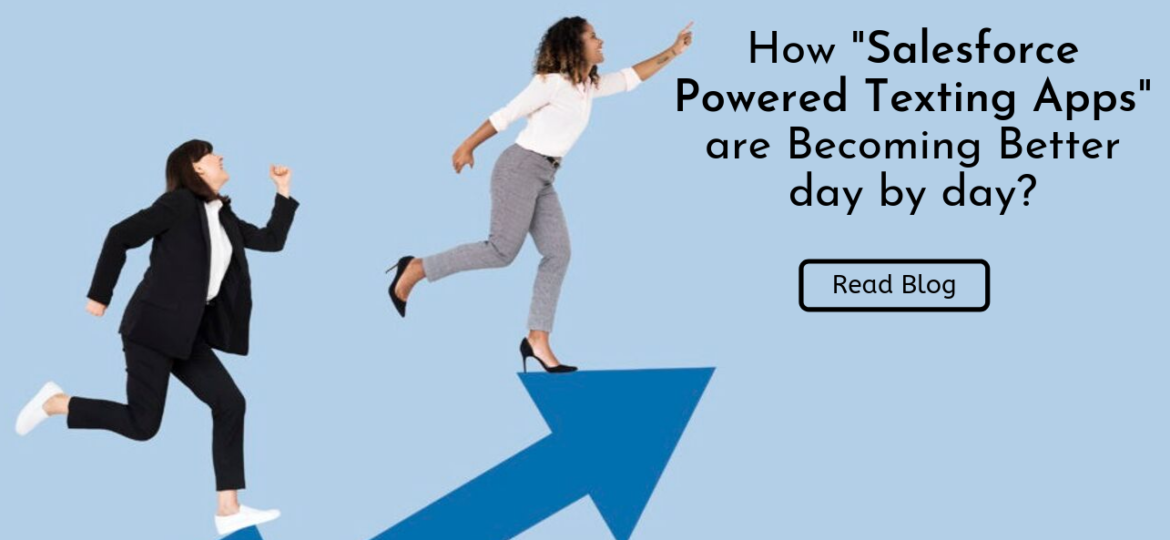 How Salesforce Powered Texting Apps are Becoming Better day by day?
Salesforce has been changing the perspectives of people for a perfect application. It has been widening people's mindset about what all factors they should consider for deciding upon the perfect application. It has now completely changed people's views and opinions and has contributed generously to make them aware of the latest trends in the industry. People have been heavily relying upon the constant usage of Salesforce and the applications related to it in a direct or indirect manner. Earlier, people were not so reluctant about knowing these trends or even using them to get the desired benefits in the professional fields, but now it has become essential to realize their potential and utilizing the same to make major benefits out of it. Talking specifically about these updated trends, Salesforce powered texting apps have already been creating a buzzword with their immense potential and fetching people with the desired outcomes. There are various areas in which these apps have shown infinite possibilities.
The following mentioned are just a few of them which proves how these SMS apps powered by Salesforce are becoming better with each day passing by:
1) Getting future-ready with Artificial Intelligence-
The latest apps by Salesforce are ready for the future era being totally equipped with the concept of 'Artificial Intelligence'. They are much intelligent to take certain decisions by themselves if the concerned person is not available which makes them more amazing.
2) Lightning Speed Components-
Almost all the currently available apps are ready to perform at the speed of lightning providing the users with one of its experience. The people no more need to worry about the speed when it comes to these apps.
3) Can be Easily Integrated-
Another amazing functionality which prepares these kinds of apps for the coming years is that they can be easily integrated with other relative apps for smoother functioning. It makes the app much more powerful and prepares them for the future as well.
4) Mobile Capabilities-
The modern-day apps are well equipped with latest technological capabilities which makes them easily accessible through almost all kinds of devices, whether it be a laptop, desktop, mobile phone, etc.
So, the above mentioned were a few of the present-day functionalities which are making these Salesforce powered texting apps better day by day. These unique features are the real contributors helping these apps to grow each day and become better every day. Looking for the best SMS app powered by Salesforce which can work as per your business needs and requirements? You are just in the right place. 360 SMS App, natively built on Salesforce can help you reaching out to more people in a day, and hence generating more revenue than ever before. Being intelligent enough with smarter capabilities, it would save the time of your sales reps too. Looking forward to giving it a try? Get on a call with our experts today and experience the best of SMS combined with the power of Salesforce.