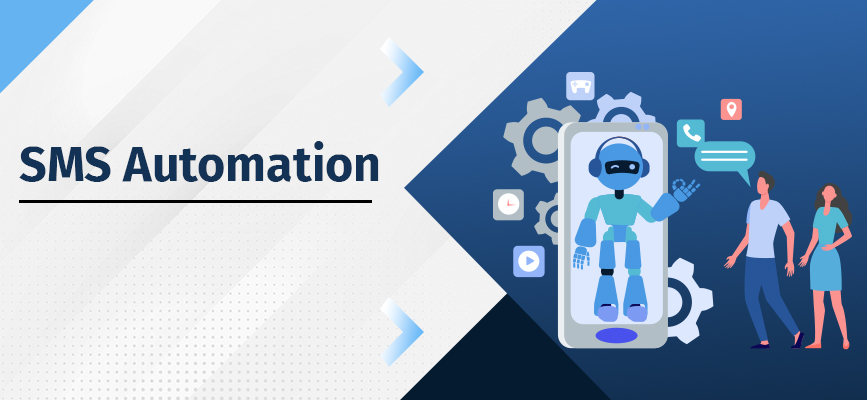 4 Ways Small Enterprises can Reduce Hiring Expenses with SMS Automation
Bringing up and managing a small business is not a child's play. From nurturing it from the very first day to bringing it into momentum, a business owner has to go through thick and thins to improve every aspect. 
Be it customer service, customer acquisition, customer retention, or any other, business owners need to evolve their operations from time to time to cater to the dynamic demands of the users. 
But here's the catch
Whether it's about incorporating a new system or improving existing business operations, limited capital is always a burning issue that lingers on with every small enterprise owner. 
But SMS automation is one crucial aspect that helps small businesses cut back on investments and save capital for other revenue-generating tasks. Here's how?
Reduce Manpower for 24*7 Support 
Support services are the backbone of every business, whether it's a small or large enterprise. The more you improve your support services, the more it helps retain old customers and acquire new ones. 
Instant responsiveness and round-the-clock support are two vital aspects of quality support services, and Salesforce SMS automation can help you easily achieve that. 
You can configure a Chatbot on your own with a series of commonly asked questions and trigger responses based on incoming keywords. 
This way, you can eliminate the need for additional resources to work at shift for rendering 24*7 support and the need for exclusive resources to respond immediately.
Qualify Leads Automatically with SMS Automation 
There are several benefits of automated texting for every department.
For maximizing sales, the sales team needs to make an effort in the right direction and pursue real-revenue opportunities. 
Thus, hand over only real revenue-generating opportunities to the sales team by qualifying leads first. Else, all efforts of the sales team may go in vain. 
Therefore, you can automate the lead qualification process by configuring decision trees. You can add various questions that can help qualify incoming leads. 
This will prevent you from setting up a different team for qualifying leads, and you save on hiring and training costs.
Automate texts for Client Servicing
People need reasons to cling to your brand. And quality service is an important reason and can help you improve your brand reputation.
Therefore, with Salesforce standard SMS automation or 360 SMS no-code automation, you can automate messages for various purposes and provide better services to customers. You can automatically send texts like
Welcome texts

Greeting in life events

Reminders for payments, appointments, and meetings

Feedback form URLs after purchase

Updates on Support ticket progress

Text asking suggestions for improving services, etc.
This way, you do not need to depend on high-end software for automation and additional resources.
Choose SMS Automation for Marketing Pursuits
Why always depend on expensive marketing methods when you have one to reduce your marketing expenses. Cold calling is the most run-of-the-mill method that marketers use for marketing. 
A minute call somewhere costs around $1, and it can cost your business around $2400 per week, which can significantly increase your business expenses. Also, telemarketing immensely depends on the other end recipients as communication can't happen until a call is not received. 
On the flipside, SMS marketing is more cost-effective than calls, as one SMS costs you around $0.10 only. Also, the high open rate of text messages provides your marketing messages with sure-shot viewership. 
Moreover, you can speed up marketing by automating responses. With SMS automation, you can automate marketing. You can send introductory text for the new product line, messages for cross-selling and upselling, and many more. This reduces operational costs.
Save More, Hire Less with SMS Automation
Small enterprises have limited capital to invest, so appropriate planning to avoid misuse of finances should be top of mind. SMS automation paves several new ways for small enterprises to reduce hiring and training expenses by automating interactions at various stages. 
Besides, they can easily cut back on operational costs and eliminate the need for additional teams to handle every operation. 
This way, you can save on hiring and training expenses.
To know more about what you can do for your business vertical with SMS automation, reach out to our experts at care@360smsapp.com or contact us here.