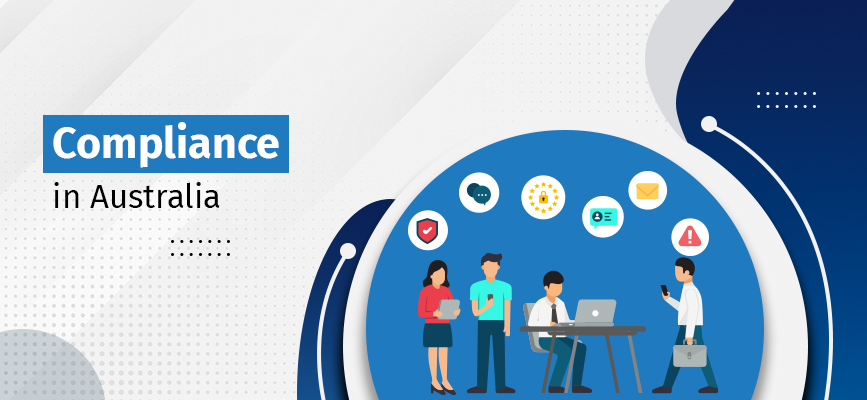 Sending SMS Messages in Australia? Here are 4 ways to stay compliant using Salesforce
Getting started with text messaging in Australia without knowing the governing laws can lead to massive monetary losses. Customer privacy and data protection have always been major concerns for texting regulatory bodies. This is why they define texting rules and guidelines to safeguard consumers' interests and privacy. 
Like any other country, Australia also has its own set of texting guidelines defined by ACMA that businesses have to follow before sending out text messages to their audiences. So, if you're looking forward to expanding your business in the Australian market, you should be well-versed with texting guidelines to stay compliant with using Salesforce messaging in Australia.
Compliance for Salesforce Messaging in Australia
Obtain Consent Based on Message Type
Texting customers in Australia can put business entities in big trouble for violating texting rules and regulations. This may lead to the loss of millions of dollars. 
Besides, messages sent without the customer's prior consent are more likely to be marked as spam. This further affects the SMS deliverability, and text messages do not reach customers as SMSes end up in spam folders. 
So, always obtain express written consent or implicit consent depending on the type of message you want to send to your audiences. 
Promotional texts need written consent. On the flip side, if your existing customer texts you and want to hear more from your brand, this could be considered implicit consent. 
Mention your Sender Identity Clearly
Another aspect of compliant Salesforce SMS Messaging in Australia is sender identity. A text without clear identification gives no idea to customers about who has sent the text message. 
Thus, it is crucial to provide a clear identity of your business to the prospects and customers. 
This will help them to identify who has sent the text message. The easiest way to do this is you can add the name of your firm to your sender identity. 
If the first method is not possible, another way is you can add your firm's name at the top of every message while using Salesforce SMS Messaging in Australia.
Don't Miss to Add Unsubscribe Option
Never make your customers feel trapped after opting in to receive messages from your organization. 
Instead, instill the confidence they can opt-out anytime they want by adding a clear opt-out keyword in every promotional or marketing text you send. 
This way, you can tap into compliant Salesforce text messaging from Australia and provide customers with an easy way to opt out.
Use Specific Shortcodes for Adult Services
You cannot pick any random shortcode for sending text messages related to adult services. 
Shortcode starting with 195 or 196 is what you need to choose to send adult services. 
Also, you cannot send URLs redirecting to adult sites until it's not verified that the handset belongs to an adult.
Adhere to Texting Laws and Maximize SMS Campaign Returns
Texting has been an effective marketing tool for many years. It can turn ineffective too if businesses do not follow the defined rules while performing Salesforce text messaging from Australia. 
Australian Communications and Media Authority (ACMA), which sets texting laws and manage breaches in the communication industry, has defined certain rules and regulations that prevent customers from harassing and unsolicited text messages. 
So, you can easily stay compliant while texting and maximize SMS marketing campaign returns by adhering to texting laws.
To know more about how 360 SMS helps manage SMS compliance effectively, turn to our experts at care@360smsapp.com or contact us here.