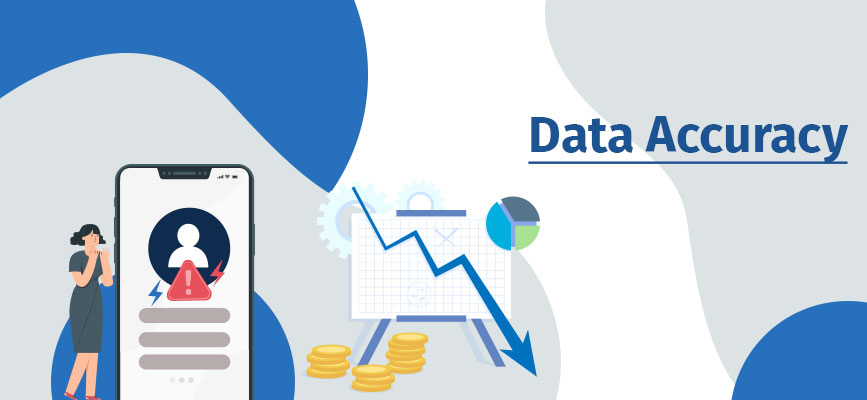 Inaccurate Contact Data Affecting your Returns? Here's What You need
The number you have dialed is invalid.
This is one of the most common issues callers face while reaching out to their prospects and customers. Besides, messages not getting delivered to the recipients is another problem that hampers the overall returns.
Consequently, marketers often fail to generate the result they envision. It's not always marketers who are always at fault. It could be your data too. Owning a large database doesn't guarantee you better returns. Instead, it's the data quality that always matters.
So, before initiating any action on contact data, verify the phone numbers first using Verify the Phone capability.
What is Verify the Phone?
Verify the Phone is an add-on that you can use to gear up your data for mobile-first interactions.
It allows you to validate contact numbers to ensure accurate and correct data.
This helps you maintain data hygiene and own reliable data for better business outreach. 
Why Should you Care about Verify the Phone
Be Sure if a Number Accepts an SMS
You spend enough amount, time, and effort designing an SMS campaign. But what if your text messages do not get delivered to the recipients. It will severely hit your SMS Campaign returns.
So, to get around with undelivered messages, make sure you are targeting the appropriate contact number.
If you're targeting a landline number, then the message will not be delivered by any chance.
With VTP, you can easily identify if phone numbers are mobile numbers, landlines, or VoIP numbers and target audience effectively.
Verify Contact Numbers in the Real-time
Delay in a number verification can lead to a delay in text and call operations.
So, it's better to verify the numbers right from the source of collection. Verify the Phone helps you verify the numbers in real-time.
Thus, you have reliable data all the time by your side, and you can run text and call operations without worrying about the prework of contact number verification.
Improve Returns Singling Out Inactive Contacts
Better data hygiene helps you generate more leads. By verifying the phone numbers, you can single out inactive contacts and find out the number type.
This way, you can segment mobile numbers for  Salesforce SMS campaigns and telephony.
Also, you can prevent yourself and your teams from chasing opportunities that don't even exist and save time and effort.
Besides, you can effortlessly increase conversions by pursuing real-revenue opportunities.
Verify Thousands of Numbers at Once
In the case of a large volume of contact numbers, verifying numbers one by one can be a tedious and time-consuming task.
But thanks to the bulk verification capability of Verify the Phone, that allows you to cut back on time investment and effort both. You can use it to verify thousands of numbers at once.
The best part is that VTP allows you to verify numbers from all countries.
So it doesn't matter which country code a number contains and which format the number is in.
Pursue Real Opportunities Targeting Correct Phone Numbers
Inaccuracies in data can lead to faulty predictions and incorrect business decisions. With inaccurate data, businesses keep pursuing fake opportunities, which keeps draining time, money, and effort for employees and brings no conversion at last.
Data validation is one of the best ways to extract valuable data, which is worth pursuing. More importantly, businesses can predict more accurate outcomes and increase campaign returns by targeting correct numbers.
To know more about Verify the phone works, get in touch with our experts at care@360smsapp.com or contact us here.