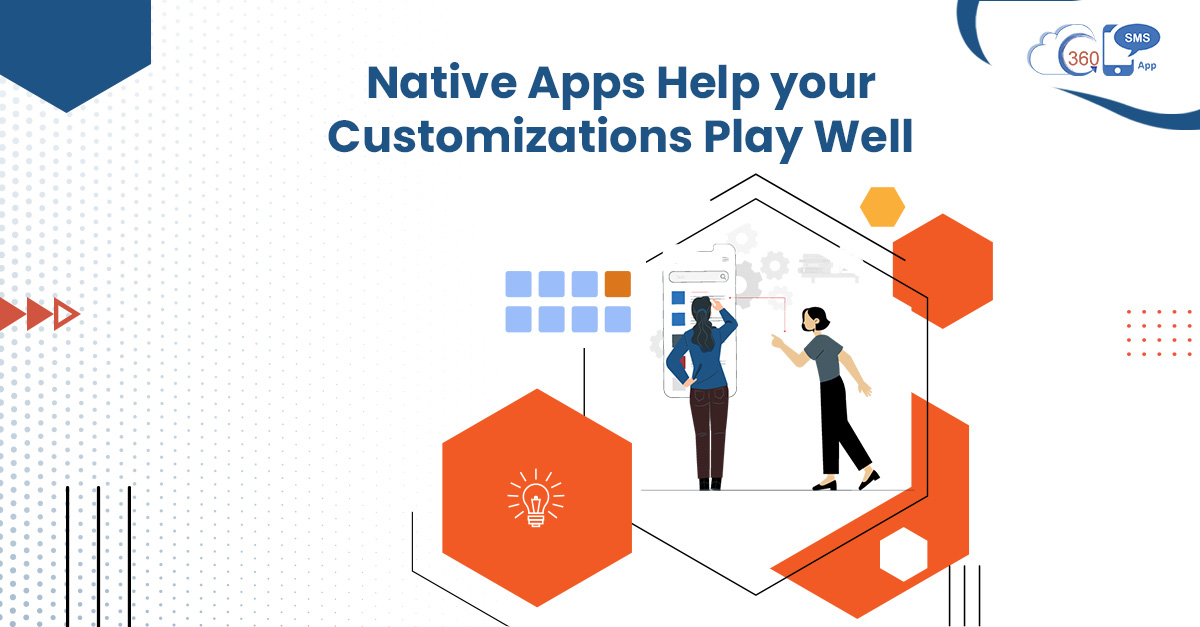 Native Apps Help your Customizations Play Well Together
Scalable, convenient, and quick communications have become critical priorities for businesses. This is why business ventures look for the best SMS app in Salesforce that can cater to specific business use-cases and delivers a seamless performance. So apart from considering an app's features, the type of technology used to build an app is also worth considering. The technology used to create an app also plays a vital role in an app's performance. There are basically three types of mobile apps- Native, Hybrid, and Web Apps. But when it comes to flexibility, native apps customization capabilities are always a clear winner.
What are Native Apps?
Native apps are platform-specific, which means they are specifically created for one platform. As native apps focus and meant for just one platform, they are more reliable in terms of performance and speedy operations. Also, native apps integrate well and use the UI of the native platform, due to which you may feel as if you're using the inbuilt capabilities.
Why flexibility of an app matter to your business?
Every app is designed considering the generic requirements of the industries, whether it is a Salesforce texting app, Salesforce bulk SMS app, or any other. Thus, apps in their bare-bone form may or may not fit the specific use-case of your business ventures. This is where the flexibility of an app comes to the rescue. A flexible app allows you to mold it the way you want through customization. This way, it becomes easy to possess an app that can meet all your requirements and help to improve employee's efficiency.
Native Apps & Customizations
There are enormous benefits that come with native apps, and flexibility is one of them. Flexible and customizable apps allow users to acquire additional functionalities or custom fields depending on the requirement to make the best out of the app. This is why the flexibility and customizability of an app are worth considering.
So when it comes to flexibility, native apps are highly reliable for customization. This is because they are native to a specific platform. More importantly, the flexibility and customization of native apps support easy user adoption as these apps use the UI of the existing platform that you're already familiar with.
For instance:
Salesforce native apps are built inside the Salesforce platform, and they're highly flexible. These apps provide you the feasibility to redefine the app to match the needs of the organization. You can ask for additional custom fields, workflow rules, triggers, etc. in your Salesforce org. as per your business vertical.
The best part of using customized apps is offline usability. So, even when you do not have internet accessibility, you can access the app and derive the required data.
Improve Efficiency and Accelerate your Business Processes through Customization
No app is designed keeping in view any specific business vertical. So, businesses can customize the app to get the perfect one. Even when users look for the best SMS app for Salesforce, app nativity is worth considering. On the one hand, customization of the app helps with user adoption and better efficiency of employees. On the other hand, it also supports quick and convenient operations, which saves a lot of time for employees.
To know more about how app customizations can help to make your text operations easy, talk to our experts at sales@360smsapp.com or contact us here.