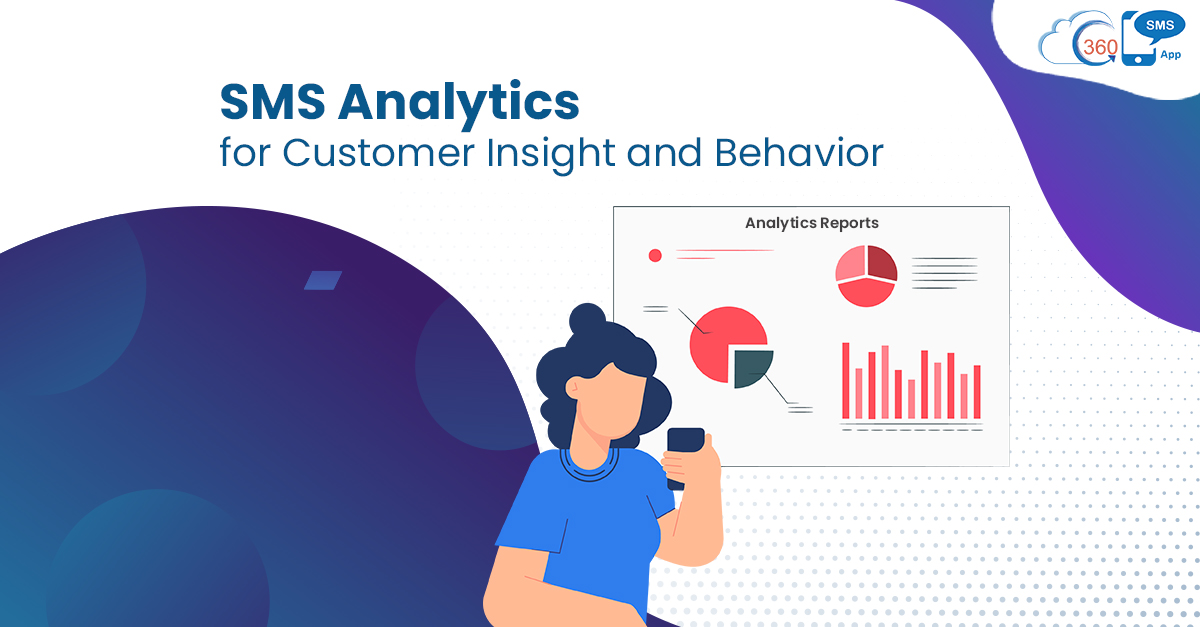 SMS Analytics for Customer Insight and Behavior
For each brand, the customers are their major asset. Thus, there's no way you can miss out on any insight on your customers that could help you pave the next path for serving them well. It is the power of data that makes a brand efficient to know all about customers and find the right approach to satisfy them. 360 SMS app empowers SMS analytics to speed up your motion to get the data you need faster than ever before. 
A Mobile Mindset
When we think of staying connected to our customers, mobile is the medium to take the brand directly to them. That's how a 360 SMS app for mobile messaging is a way to go. Customers are more empowered than ever with higher expectations than ever before. That's how the app seizes this digital opportunity with SMS analytics as a way to connect with the customers to share data and collect feedback that's detailed, complete, and fast.
Get Real-Time Delivery 
One of the joys of SMS is that your customers open it so fast. This is how you can understand the behavior of your customers and refine your message in real-time. SMS analytics, featured by 360 SMS app, enables you to see real-time delivery and read receipts. This helps you identify your most successful messages and also how long it took customers to open them.
Test, learn, and build your understanding about sending the right message at the right time. That's the way you can work on building a true empathetic interaction with the customers.
Understand What Works- And Where
Whether you share any product link for promotion or a feedback link, the 360 SMS app allows you to keep track of every time the URL is being clicked. Also, you can track the location where the link has been accessed. 
To maintain customer engagement, it is vital to connect with them as each of them is important. It is possible that what works for one customer may not resonate with another across the pond. SMS analytics with 360 SMS app allows you to keep track of locations where your link isn't effective. This could help you can tailor your approach accordingly.
SMS is easily traceable, and this could be good news for your business. No matter where in the world someone may be, you can still gain deep insight into how different your messages are performing across various locations around the globe.  
Visualize Data Clearly
The beauty of data is how it gives you the insights to make a solid foundation for the action you should take next. Once you've found the meaning in numbers, you can save your time and resources while achieving extra engagement. 
360 SMS app allows tracking the performance of each message to understand customer preference. That's how you can plan your next move with a highly detailed, 360-degree picture of your customer. 
SMS Analytics: The End is Nigh for Guesswork
The possibilities of SMS analytics are literally endless. As customers continue to demand more and brands strive to deliver, the 360 SMS app increases your ability to understand the lifecycle of a text message and becomes increasingly indispensable.