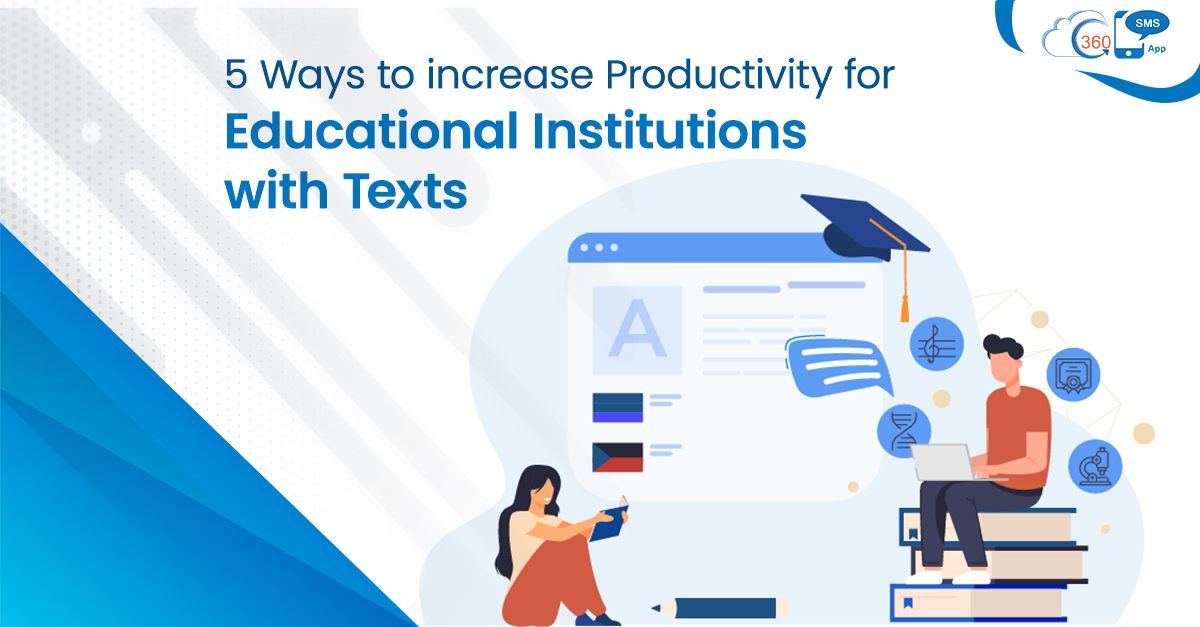 5 Ways to Increase Productivity for Educational Institutions with Texts
Like any other industry, the education sector also needs speedy processes to perform tasks faster. The first and foremost requirement of every sector is quick, convenient, and scalable communication. Thus, texts in education industry can play a vital role and make it easy for educational institutions to connect with students, staff, and parents without draining much time. Here are a few ways in which texts can help to improve the productivity of education personnel.
Faster Student Onboarding and Enrollment Process
Student onboarding can be one of the tedious tasks handled by the education personnel. This is where they can reduce much of their work and save time by assisting new students through texts rather than helping them face-to-face. They can schedule onboarding messages to go out on Day 1, Day 2, and so on. and speed up the process.
Student Inquiry Resolution and Case Resolution
Delay in resolving prospective student's inquiries may lead to the loss of many opportunities. But text messages can help you get around these incoming inquiries. So, before education counselors get inundated with back-to-back calls and numerous inquiries, they can use texts to respond immediately and resolve inquiries right away.
Parent-teacher Meeting Reminders, Schedules
Parents are often busy with household or professional work. Due to this, there are high possibilities that they forget about important event dates in school and meetings. Here, a gentle text reminder can help to remind them of such important dates without calling them. This would not only help to reduce your workload but save a lot of time.
Exam Reminders, Alerts, Announcements
Exams are the most crucial aspect of a student's life cycle. So, for a seamless exam process, educational institutions can do a lot with texts to help students during exams. They can use texts to send exam reminders, exam venues, study material, and much more.
Update Students about Last-Minute Changes
Last minutes changes can happen anytime, and it's the responsibility of educational institutions to apprise students timely. Informing students through email may not work when sending time-sensitive messages, but texts can solve the purpose. Institutions can use texts to update students about changes in time- table, extra classes, change in class timings, etc.
Help your busy Student Counselors succeed with texting
Texts in education help educational institutions to communicate at a scale much conveniently. Whether it is about the last-minute update or any other time-sensitive information, texts provide a reliable means to convey messages. Also, SMSes serve as  a fast and effective channel to communicate with students, staff, and parents anywhere, anytime.