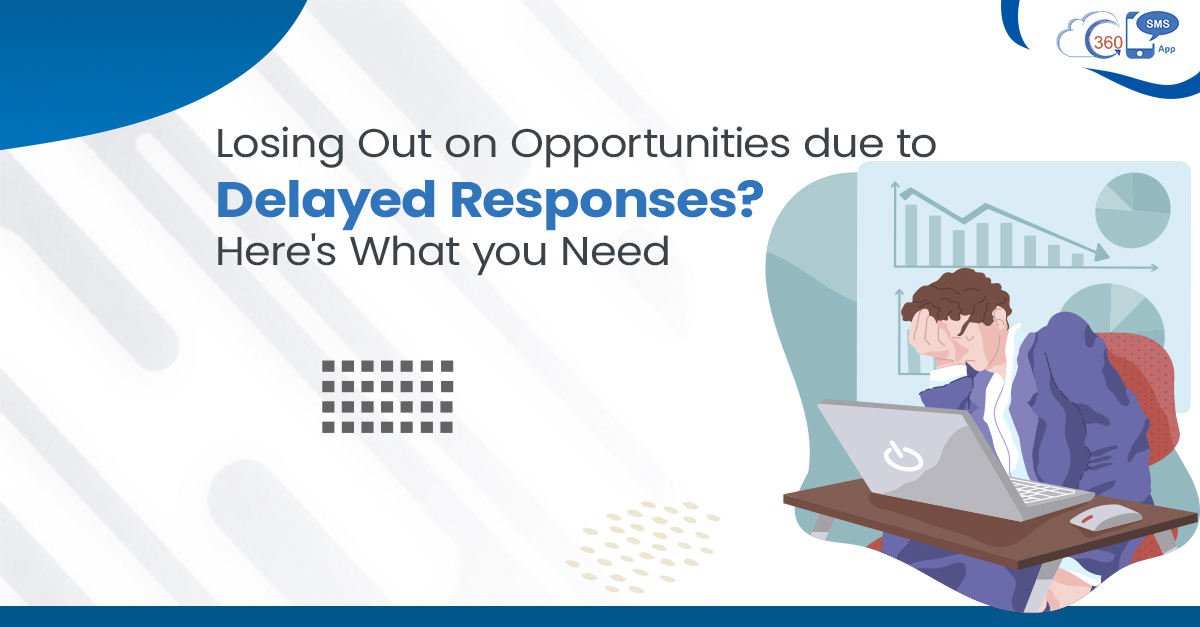 Losing Out on Opportunities due to Delayed Responses? Here's What you Need
Every single business opportunity can lead to many new opportunities. Thus, business ventures can't afford to lose out on business opportunities by any means. One of the biggest reasons to lose opportunities is the delay in responses. This is because potential buyers do not limit their search to just one or two companies. They keep reaching out to companies through text or call, but the one who responds instantly or faster can seize the opportunities right away. And the ones who respond late lose out on many opportunities as prospects shift their interest towards the companies who responded first. But the use of WhatsApp live chatbot can turn to be a game-changer and prevent businesses from losing out on opportunities.
Why choose WhatsApp Live Chatbot?
With a massive user-base of more than 2 billion users, WhatsApp is the most preferred messaging platform among users for personal and professional communications. With Salesforce WhatsApp, users can communicate using the most familiar chatting interface and cost-effective platform as users are not charged per message they send.
More importantly, from presenting products to attracting payments, agents can interact and close deals using the WhatsApp channel. This eliminates the need for customers to switch to multiple channels while purchasing anything.
Respond Instantly to Seize Opportunities in the Hours of Non-Availability
Potential buyers do not always enquire, considering the time. So, they may send texts at any time to clarify their doubts about business offerings. Thus, it becomes crucial to address every incoming text, no matter whether an agent is available or not. 
With the help of the WhatsApp live chatbot, users can configure pre-defined series of questions and answers for keyword-triggered texting. This allows chatbots to send relevant responses based on incoming keywords in the text. Thus, WhatsApp live chatbot helps businesses to address inquiries when agents are busy attending to other customers, office hours are over, or employees are on leave or vacation.
Interact with multiple leads at Once with
WhatsApp Live Chatbot
Say, 1k potential customers chat daily, imagine how many sales and support agents would you require to interact with potential customers one-on-one. And every incoming text could be a new business lead that you can't afford to lose by leaving it unattended or responding late.
WhatsApp live chatbots provide the most effective solution to handle and respond to multiple chats at once without any delay. The best part is, you can reduce your business investments as you don't need to hire and train additional employees.
Attract Leads from Countries Forbidding Country-to-Country Texting
Many network providers don't support country-to-country texting. This could restrict the number of inquiries and lead from such countries.
But WhatsApp live chatbots, you can offer a convenient messaging platform to your prospects to Interact. Thus, prospects can reach out to your brand more conveniently with WhatsApp messaging compared to calls. Again this would prevent you from losing out on business opportunities from countries that forbid country-to-country texting.
Increase Customer Satisfaction and Lead Acquisition Offering Most Familiar WhatsApp Messaging Platform  
WhatsApp is the world's no. 1 messaging channel with a massive user base. This shows how inclined users are towards WhatsApp messaging. Thus, through WhatsApp live chatting, business ventures can offer the most familiar messaging platform to customers. Also, there are countries where SMS charges are high or users cannot send SMS to other countries. So, using WhatsApp, businesses can maximize leads by targeting audiences from such countries.
To know more about advanced WhatsApp messaging capabilities to improve customer satisfaction, get in touch with our experts at sales@360smsapp.com or contact us here.