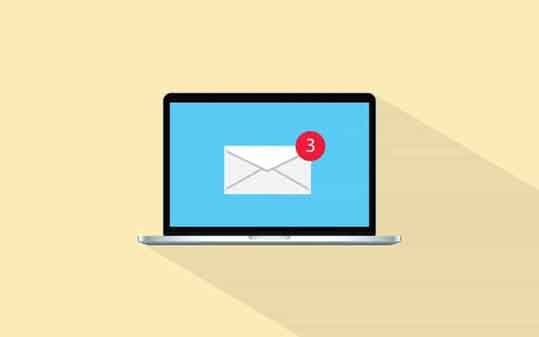 Email Alerts On Incoming SMS? How Cool Is That!
Salesforce powered texting app 360 SMS App is quite innovative and can even do wonders if used correctly. Are you completely aware of all of its exquisite functionalities? Not yet? We have got you covered. This blog is going to make you aware of the happening functionality of 360 SMS app, being the top-rated texting app on the AppExchange platform of Salesforce. So, we all know that Salesforce is the top CRM platform used by the majority of the businesses in the present era to take their respective business to the top. To make the lives of its customers easier, it also introduced a wide variety of apps on its AppExchange platform, which also contains some texting apps powered by Salesforce itself. These SMS apps are quite helpful for all those businesses which generate their main revenue from marketing methods and reaching out to more people in a single go.
Exquisite Feature of 360 SMS App
One of the most exquisite features of 360 SMS App is 'Email Alerts on Incoming SMS'. It means you will get an email notification on every incoming message that you receive on your number registered with the SMS App. That way you will just get an alert regarding every incoming message on your number. Also, another explicit feature is that you can also reply to that incoming message even from your email itself. And that particular reply will go in the form of a text message only, and not in an email format. How cool is that? Majorly, most of the Salesforce powered texting apps do not possess this unique feature of providing the users with the email alerts on incoming SMS but 360 SMS App provides this explicit feature to its users along with the app only, i.e. without any extra costs.
Not only this, but 360 SMS App also provides its users with a lot other unique features too like codeless automation, hyperlink tracking, SMS templates, etc. There are multiple texting apps which can work well along with Salesforce but not every app will have these unique capabilities, so, choose wisely. Choosing the best app as per your business needs and requirements is never easy and in fact, this decision must always be taken wisely as it can either take your business to great heights or even be responsible for the downfall of the same. Thinking of giving us a chance to serve you well? Visit https://360smsapp.com/ now and book a free demo for yourself today! Our team of tech experts who work round the clock for the satisfaction of the customers can work as per your needs, understanding your goals as well. To achieve your goals in a shorter span of time, make the best decision by choosing 360 SMS App. Connect with us today and get started with the best texting app powered by Salesforce that you would ever come across.