Unmasking the Roadblocks: How to Solve Inefficiencies of Bulk SMS in Salesforce
Despite crafting perfect messages, are you still unable to produce the intended results? Are you unable to reach and communicate with your audiences effectively using Salesforce Bulk SMS service?
Well, you are not alone. These problems are faced by many. 
Lack of advanced capabilities for sending Salesforce bulk SMS and the right approach while sending bulk messages leads to inefficiencies in bulk SMS Salesforce operations. You can't afford this.  
Do you know, according to Bankmycell, there will be around 7.516 billion mobile users by 2026?
Scalable and effective bulk messaging can pave the way for countless new business opportunities, improving your business outreach.
But you do not need to worry.
This blog will surely serve as a valuable resource to understand what hampers your Salesforce bulk SMS operations. Also, you will discover what kind of approaches and strategies you must follow to improve your bulk messaging operations and make them more effective. We will also delve into what are the consequences of ineffective bulk messaging.
So, let's begin.
Without the right capabilities for Salesforce Bulk SMS Messaging, businesses may face several negative consequences:
Why You Can't Afford to Send Bulk Text Messages in Salesforce Ineffectively
Ineffective Communication
Without advanced capabilities, businesses cannot personalize messages or automate campaigns effectively. This may result in generic, irrelevant, or untimely messages, leading to low engagement and poor customer experience.
Wasted Resources
Manual handling of SMS campaigns without automation can be time-consuming and resource-intensive. It may lead to inefficient use of manpower and increased costs.
Limited Reach
A lack of segmentation and targeting capabilities means messages may reach the wrong audience or fail to reach the right one. This can result in low response rates and reduced lead generation.
Poor Customer Engagement
Businesses cannot interact with customers, address their queries, or collect feedback without two-way communication capabilities. This can lead to a lack of customer engagement and satisfaction.
Missed Opportunities
The inability to integrate with other systems or tools may result in missed cross-channel marketing and customer engagement opportunities.
Non-Compliance
Without proper compliance and security features, businesses may unknowingly violate SMS marketing regulations, leading to legal issues and reputational damage.
Lack of Insights 
In the absence of comprehensive analytics and reporting, businesses cannot measure the effectiveness of their SMS campaigns or identify areas for improvement.
How to Send Bulk Text Messages in Salesforce Productively?
Productive outcomes do not merely depend on how you send Salesforce bulk SMS. In fact, it depends on various factors, which include the right approaches and capabilities together to maximize the impact of bulk SMS in Salesforce. 
Therefore, to assist you in making your Salesforce bulk messaging more effective, here is everything you need. 
Merge Fields for Personalisation at Scale 
The most important advantage that bulk SMS Salesforce messaging offers is scalability. Connecting with a large segment of people is always a cakewalk with bulk messaging. However, there is no use for messages sent in bulk if they are not enticing enough to capture your audience's attention. This is why personalization should be top of mind while sending bulk messages. 
According to Statista, 63% of marketers have admitted that personalization increases their conversion rate.
But it doesn't mean you have to personalize each message manually. This would be time-consuming and hamper your employees' efficiency. What's needed here is you should be able to create SMS templates in advance using 'Merge Fields.'  
With the ability to organize SMS templates into folders, you can find the desired ones faster and send personalized bulk text messages at scale. This helps you minimize your effort and save your time.
Point-and-Click Automation 
Streamlining any process also means making it easy and faster. Regarding bulk messaging, you should be able to automate bulk messages without any complexity.
You can streamline bulk SMS messaging by eliminating the need for coding when executing a bulk SMS marketing campaign. With just point-and-click automation, you can also send the same type of message in bulk at a specific date and time. 
Overall, when coding is not involved, you can automate bulk messages within a few minutes, which saves you plenty of time. You can invest that time in other tasks and become more efficient at work.
No-Governor Limit while Sending Bulk SMS in Salesforce
It is frustrating when you want to send the same text message to millions, but you are unable to do it due to the governor limit on audience size while sending bulk messages. 
By using Salesforce reports to send bulk messages in Salesforce, you can connect with millions of audiences in one go, eliminating the need for sending messages in batches. 
The best part about using Salesforce reports for advanced bulk messaging is you can create custom reports applying various criteria and filters. With this ability, you can make bulk messaging more targeted and effective.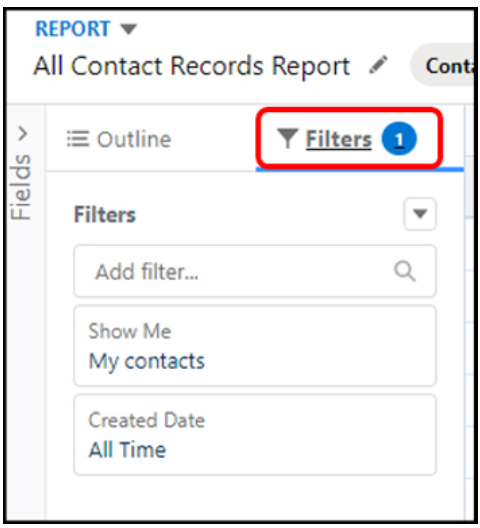 Also, you can use these custom Salesforce reports to schedule messages in bulk and send them at a specified time. For example, you can create reports based on customers' Birthdays and automate messages to go out on a daily basis.
Multiple Salesforce Bulk Messaging Routine
Business requirements keep on changing. The segment of audiences you want to target can be small or large. Therefore, you should be able to pick the right bulk message routine based on the number of audiences you want to target.
More importantly, one messaging routine should also support bulk texting through a customizable list. For effective bulk messages, it is necessary to segment your audiences based on different parameters. Further, you should be able to create and use that custom list to send Salesforce bulk SMS.  
Apart from this, the ability to send messages to a specific campaign's members also helps streamline bulk texting. There is no need to pick members one by one manually.  You can simply select the campaign to send bulk messages to the campaign members. You can add or remove members from the existing campaign or create a new campaign to send bulk messages if required.
A Way to More Constructive Salesforce Bulk SMS Messaging 
Knowing the impact of ineffective Salesforce bulk SMS messaging, it is tough to avoid them or continue with the inefficient bulk messaging process. This compels you to find the right way and capabilities to make bulk messaging more productive. With the help of mentioned methods and capabilities in this blog, you can easily remove inefficiencies in your bulk SMS operations and acquire the right features needed to perform bulk texting operations. You can get the right bulk Salesforce texting solution for your business and get around the toughest bulk texting challenges.
To know more about how you can perform bulk SMS operations by pairing them with advanced texting capabilities, get in touch with our experts at care@360smsapp.com or click here to contact us.