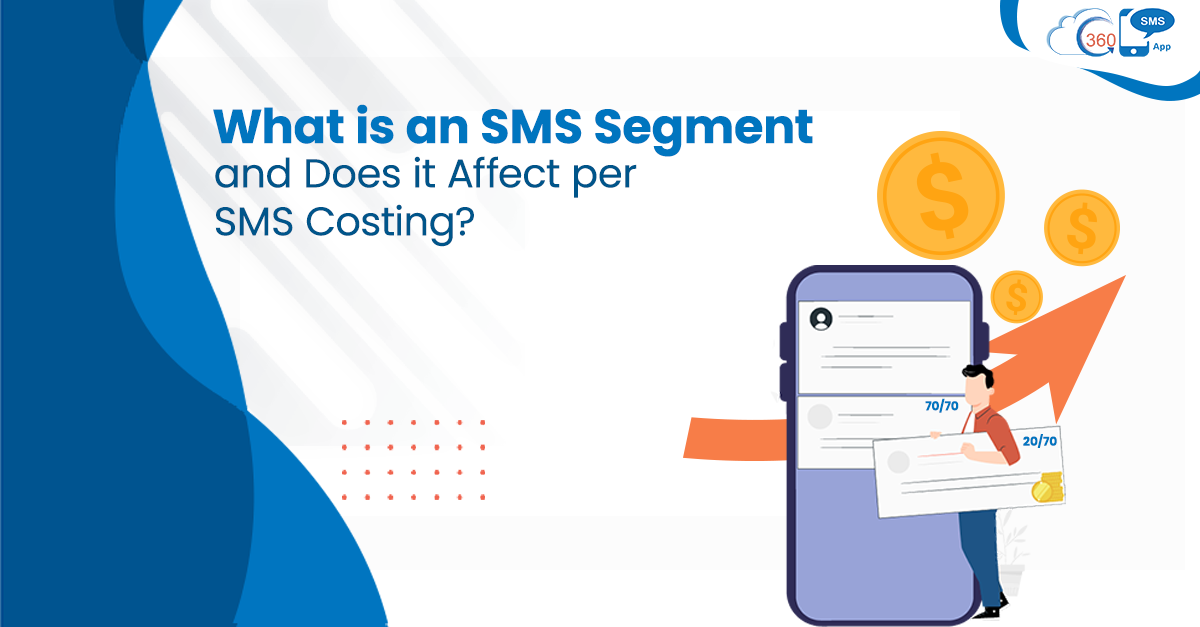 What is an SMS Segment and Does it Affect per SMS Costing?
SMS segments are basically the character batches used to measure the text size. There is a fixed character limit for one text, but sometimes the character limit exceeds, and one text is converted into two. Even if you consider the best Salesforce SMS apps, the character limit for messaging stays the same.
For example: 
The character limit for a single text message is 160. Even if we talk about Twilio message segments as Twilio is one of the most popular message service providers, they can hold only 160 characters. So if you want to send a text with a 170 character limit, you have to send two texts. This is because the capacity of one SMS is only 160 characters. 
The character length of an SMS is 160 only if it is standard encoding. If special characters are used in a text message, it will be a Unicode encoding, and it will reduce the character limit to 70 per segment.
On the other hand, if you attach a media file like an image, audio, or video with your text, the text is converted to MMS (Multimedia Messaging Service). MMS has a character limit of 1600 characters. 
But this texting character limit doesn't apply to Salesforce WhatsApp messages as WhatsApp messages are not bound by the character limits.
Does SMS Segments Influence Cost?
Of Course, Yes,  Salesforce message length immensely impacts an SMS cost.
0 – 160 characters

are considered one segment, and you will be charged for a

single

text message.

161 – 320 characters

are considered two segments, and you will be charged for

two

text

messages.

361 – 480 characters

are considered three segments, and you will be charged for

three

text

messages.

481 – 640 characters

are considered four segments, and you will be charged for

four

text

messages and so on.
This is how the messages cost, depending on the length of a text message.
For MMS:
0 – 1,600 characters

are considered one segment, and you will be charged for a

single

MMS and so on.
Significance of SMS segments in a Business
Many times businesses end up with the increased messaging cost and do not get the expected return on investments. The main reason could be the negligence of the SMS segment. It doesn't matter whether you're using Twilio SMS segments, 360 SMS, or any other messaging provider SMS segments. Organizations simply focus on crafting a perfect message for an effective campaign and shoot messages in bulk.
Later on, at the time of SMS billing, they realize that it is far beyond what they expected. So, drafting a text considering the SMS segments helps you reduce your investments and increase your campaign returns.
To know more about how you can reduce your text message size using 360 SMS advanced capabilities, get in touch with our experts at care@360smsapp.com or contact us here.