10. Availability Management
It could be frustrating for callers when they call an organization and no one is around to address their calls or respond to a text. This may leave a prospect or customer clueless about why they are not getting any response. So, with the help of 360 SMS, agents can easily manage their availability by selecting their availability status and control the flow of calls.
10.1. Availability Status
There are three kinds of status that agents can select to manage their availability, which are:
Online:

Online status indicates that the agent is available to take calls.

Away:

  Away status indicates that the agent is away from the desk

Offline:

Offline status indicates that the agent isn't available.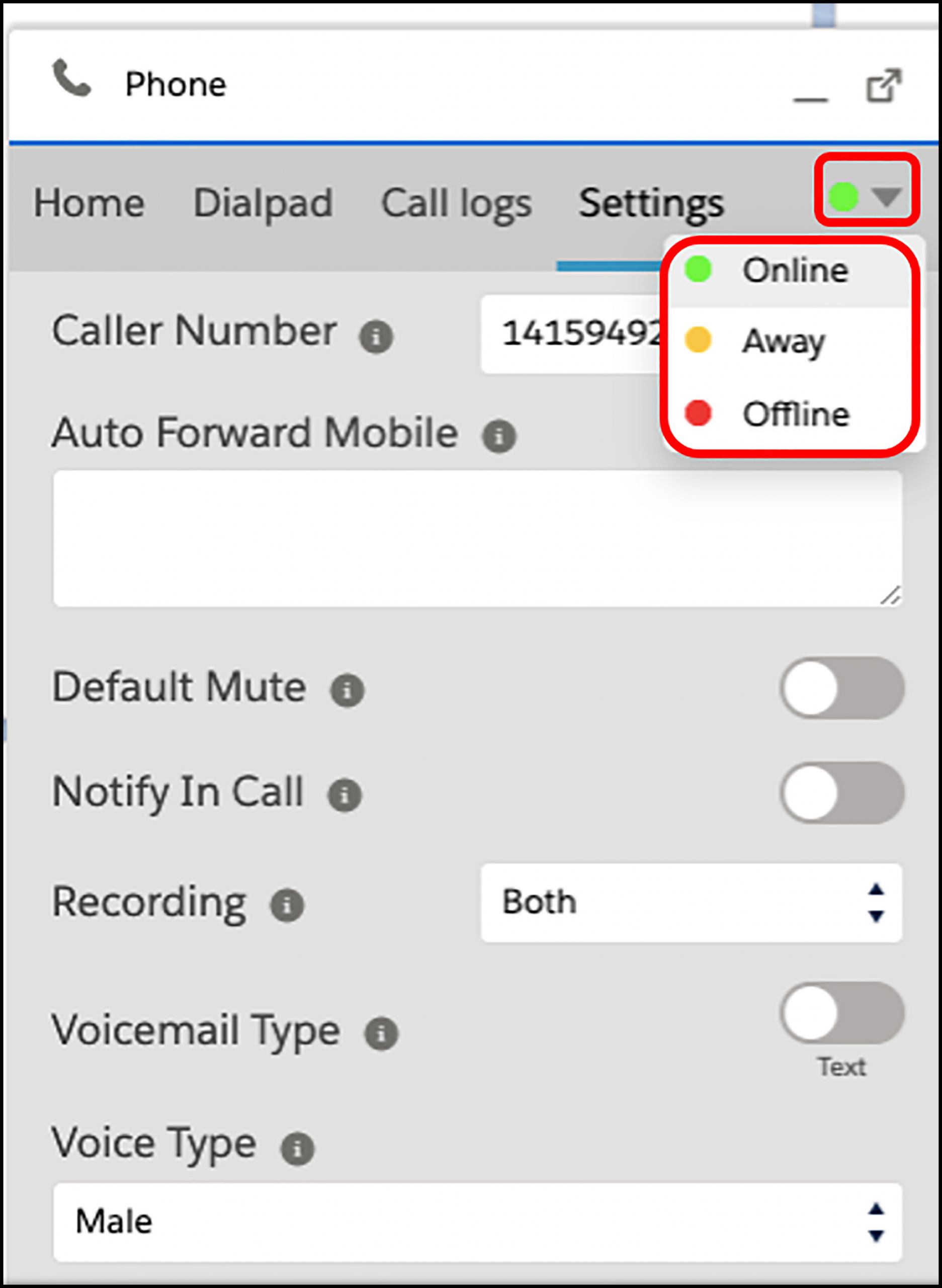 Drop down to select availability status
10.2. Addressing messages & calls after business hours
There may be prospects and customers who might call or text after business hours. To manage such customers, 360 SMS provides various options like:
10.2.1. Auto Response
Users can count on automated or triggered texting to send a text in the event of an incoming text. This would help users to inform customers about their business hours and ensure that they would be contacted during business hours.
Improve Customer Experiences by Programming Voice Message and Connecting Callers to the Relevant Team Faster 
Online, Away, and Offline availability statuses help agents control the flow of calls and route it to the next available agent to connect customers faster with the desired team. Besides, the ability to program voice messages helps agents engage with customers when they are busy attending to other customers and improve experiences with their brand.